Top 20 Tinder LOL, OMG, and WTF Moments
Tinder has its fans and its critics. Some say it's a shallow way for shallow people to meet each other. Others think it's the wave of the future, a sign of things to come. Maybe soon we won't think twice about swiping left or right for everything in our lives, from food to jobs to friends to dates. In the meantime, one thing's for sure: Tinder gives us a lot of one-of-a-kind moments that can only be expressed with an acronym. Here's our personal top 20 times that Tinder made us go LOL, OMG, or WTF:
1. The Time This Girl Was Way Too Honest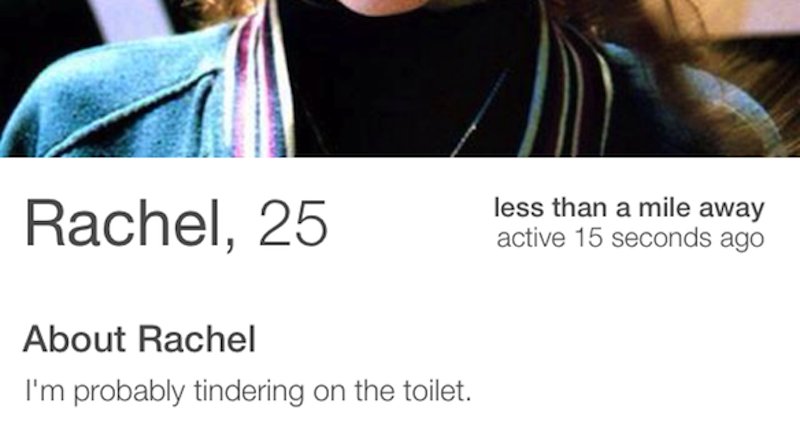 Really, isn't she just being honest about something most of us prefer to lie about?
2. The Time Some Girls Knew Almost Nothing About Russia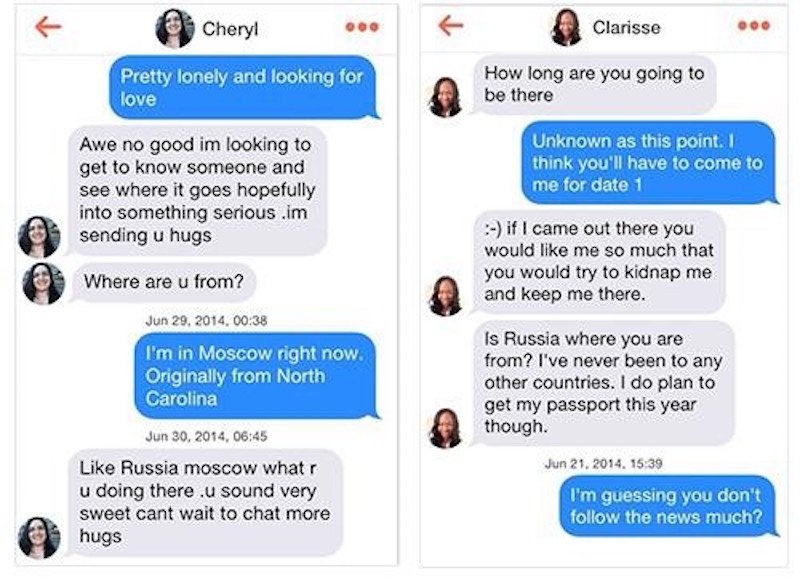 No, Cheryl. Moscow, Indiana.
3. The Time Eric Failed School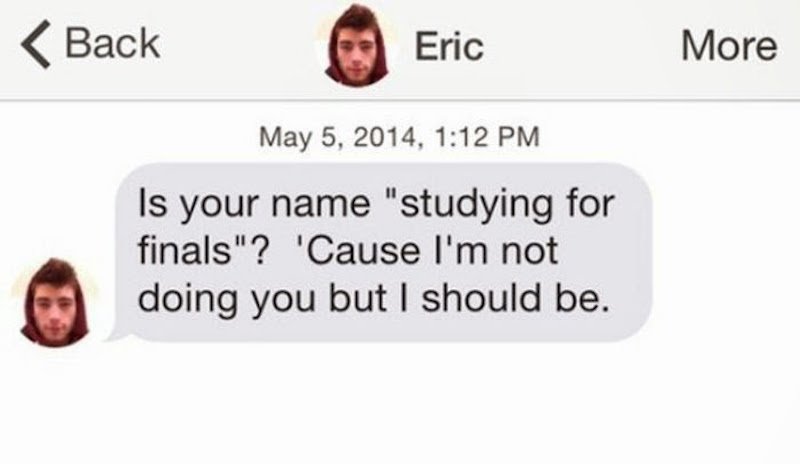 Eric, Eric, Eric. When will you ever learn? You can't swipe right a college degree.
4. The Time This Major Buzzkill Showed Up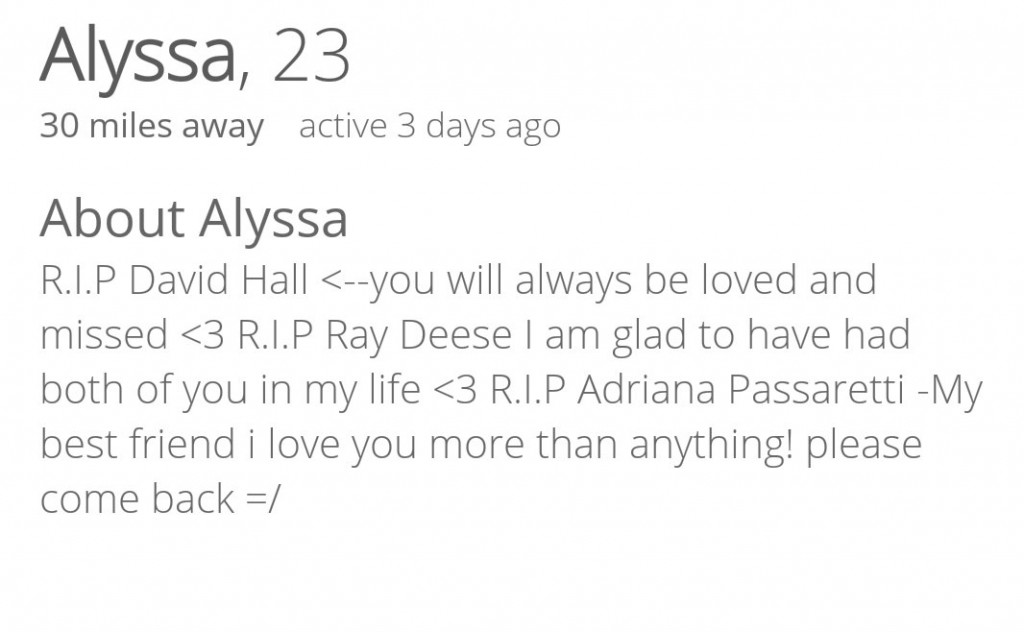 Alyssa, we are truly sorry for your loss. But none of those people are on Tinder, and if they are, we're all in a lot of trouble.
5. The Time Things Got Political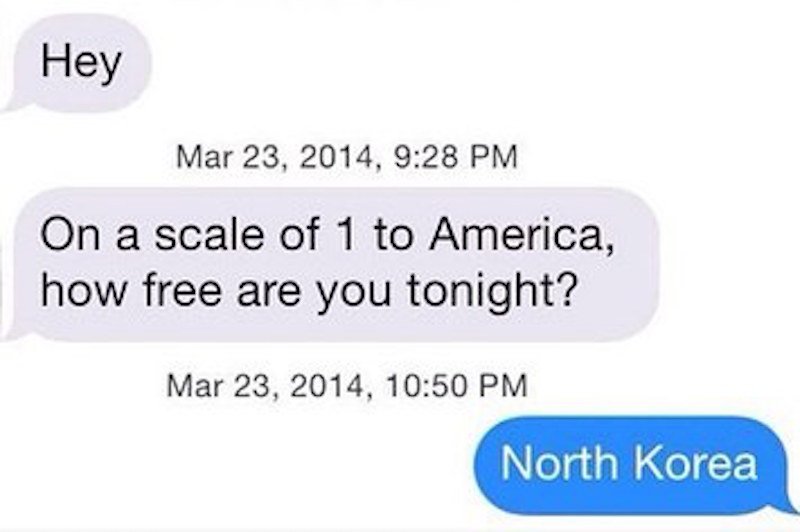 Now that's what we call "pwned".
6. The Time This Dude Ran A Survey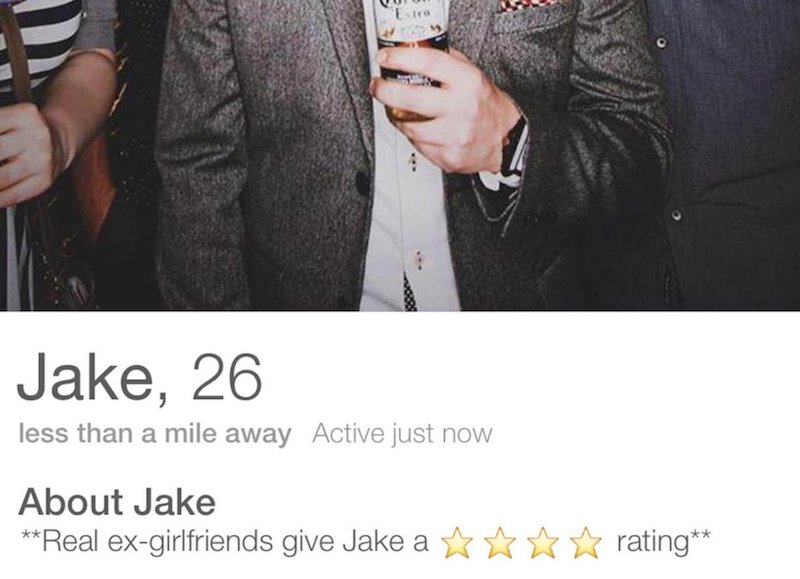 What he doesn't say is how many stars they were rating out of…4/5 is good, 4/100 not so much.
7. The Time This Dude Got An Anatomy Lesson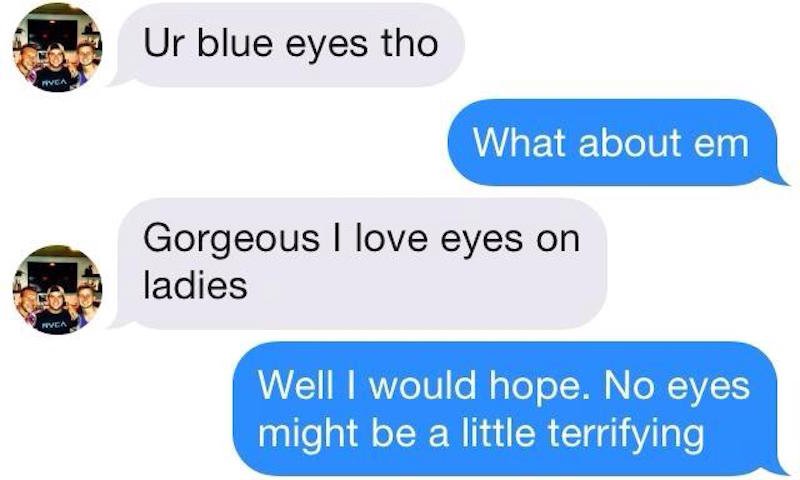 Aww, he almost had it. If only he'd said "blue eyes" or "pretty eyes" or almost anything except just "eyes".
8. The Time Derek Won Tinder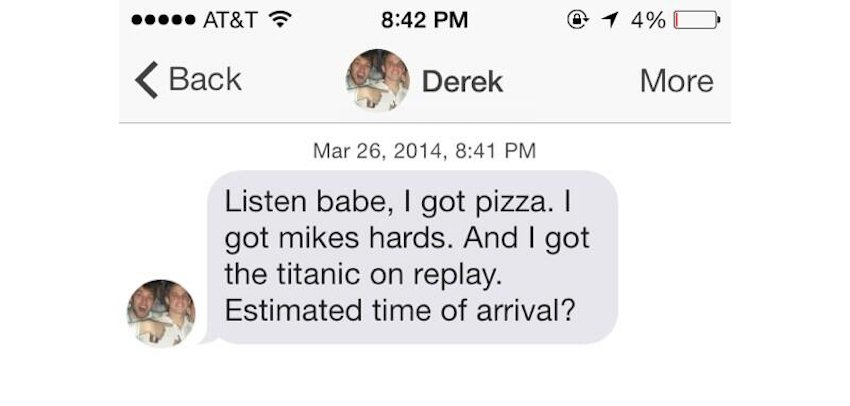 Something tells us he's done this sort of thing before.
9. The Time Amber Was, Like, Way Mean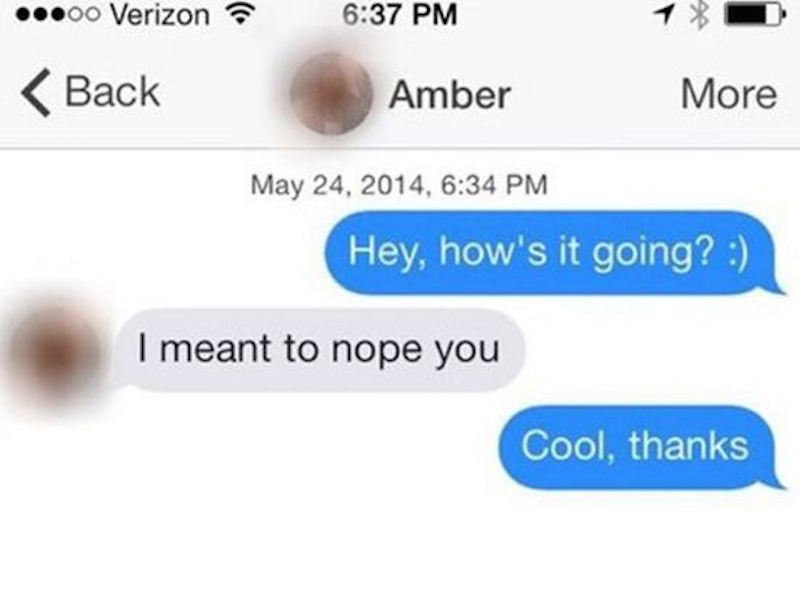 Geeze, she could have just ignored the poor guy…
10. The Time We Met Our Soulmate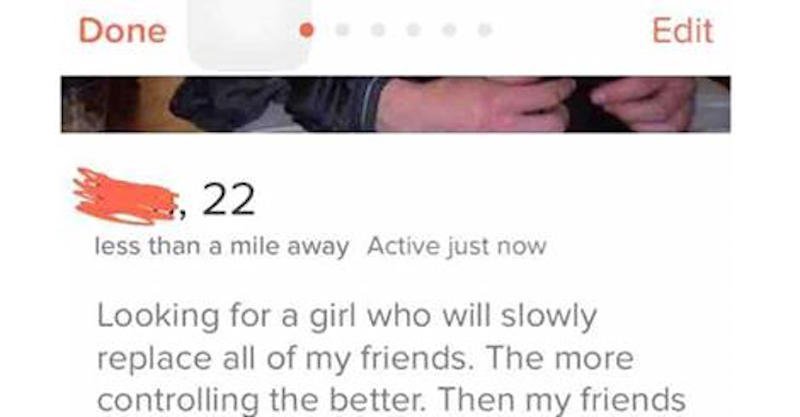 How can we get in touch with this guy, because as it so happens we know the perfect girl for him.
11. The Time Christmas Was Ruined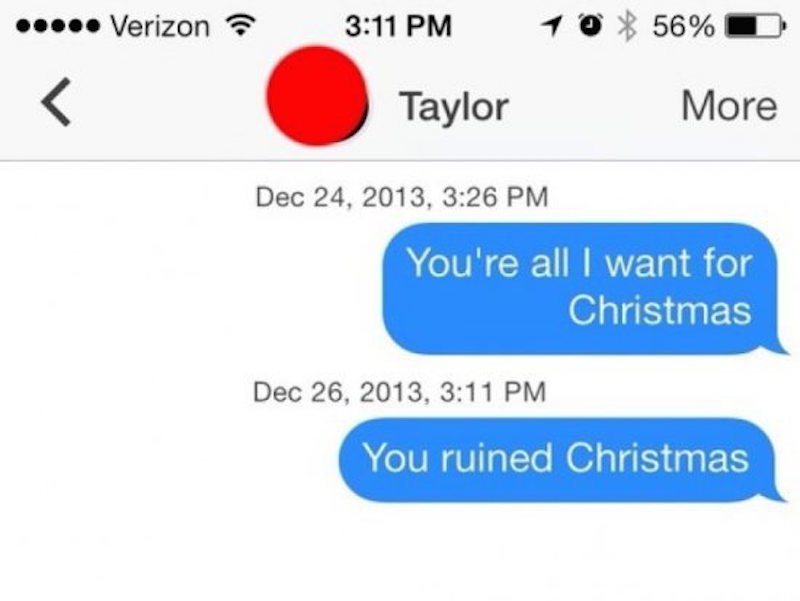 Santa didn't get the memo that this guy wanted Taylor under the tree for Christmas.
12. The Time This Girl Was Our Favorite Person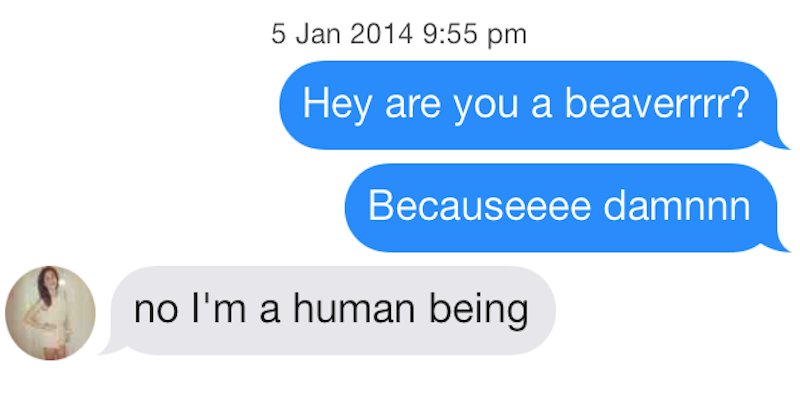 Unless she's not joking and she really thought that question was serious. Then, we just have to say SMH.
13. The Time Hazem Didn't Quite Get The Point of Tinder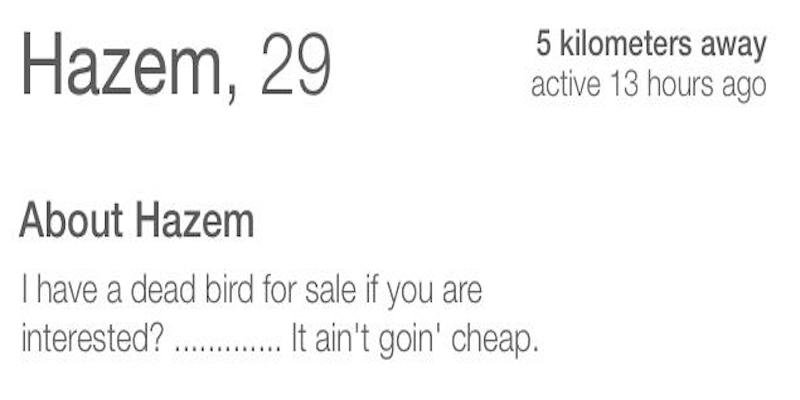 On the other hand, a dead bird on tinder is worth two in the…wait…that's not going to work…
14. The Time Heather Was Clearly Destined For Great Things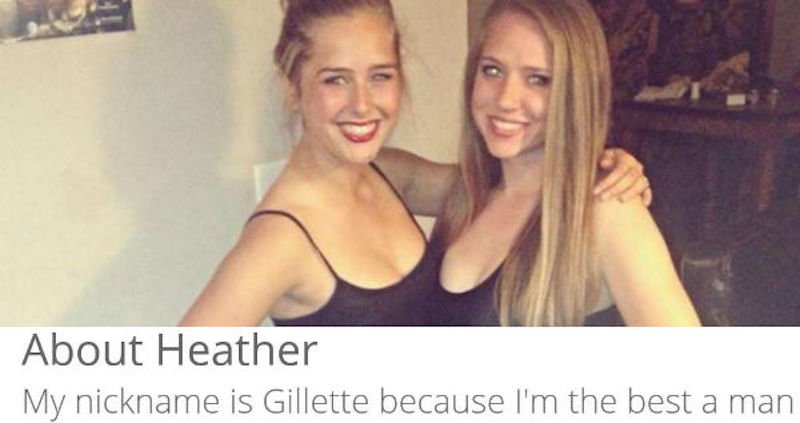 10/10 would let her shave us.
15. The Time Things Got Political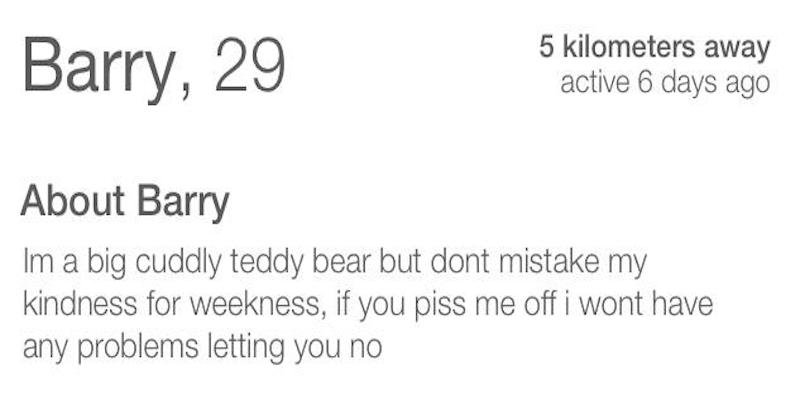 Now that's what we call "pwned".
16. The Time Barry Forgot Everything He Learned From 2nd Grade Spelling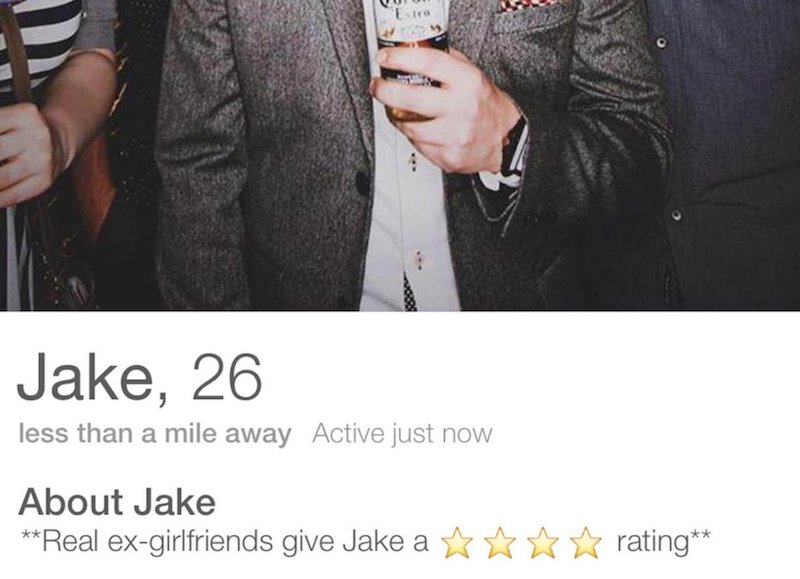 We're taking off points for "weekness" and "no", but also for not making use of the potential pun of "teddy barry".
17. The Time This Person Got Locked Out…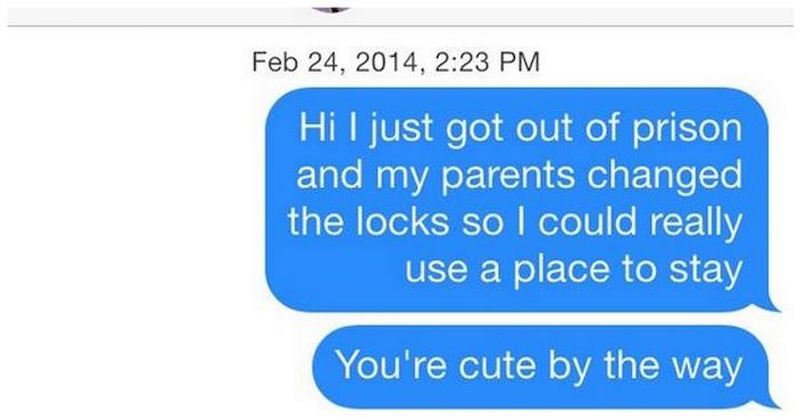 …for a really, really good reason. Oh, and "you're creepy, by the way".
18. The Time We Were Glad It Wasn't Us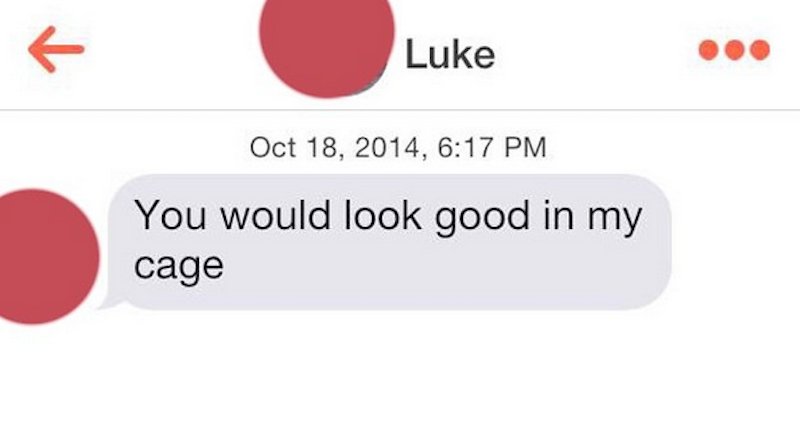 Are you required to contact the authorities after getting a message like this?
19. The Time Matt Knew Exactly What Jesus Would Do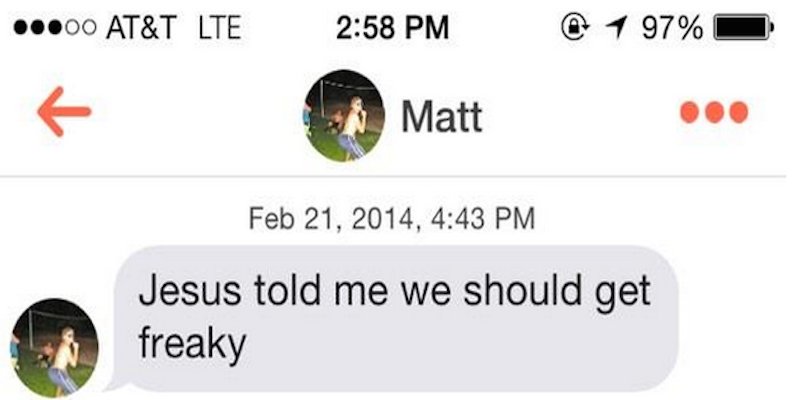 Jesus would get it in. Then he'd probably cuddle for a few hours and wake you up with pancakes.
20. The Time This Response Was Too Perfect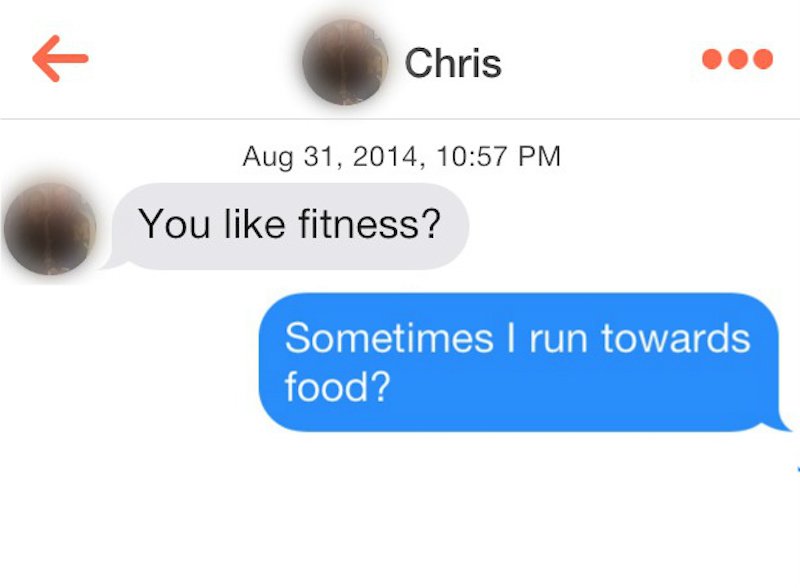 Excuse us while we use this one every time anyone talks about fitness, the gym, cardio etc. for the rest of our lives.[tps_title][/tps_title]