20 Of The Best Haunted House Reactions Photographed
The month of October is famous for scary viewings and haunted houses. It is time for people to get frightened and the best thing is that people want to get frightened. Nightmares fear Factory in Niagara Falls is one of the most well known haunted house among the lovers of scary viewers. This is the house where the reactions of visitors are captured by a camera. The pictures most often depict the crazy reactions of people during the heat of the moment. 
1. Hold the hands tightly for the fear to go away.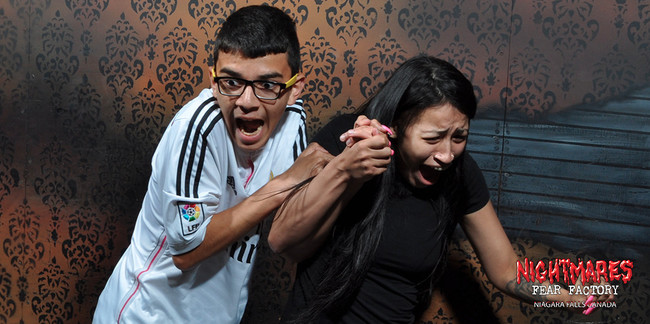 2. All of the nope!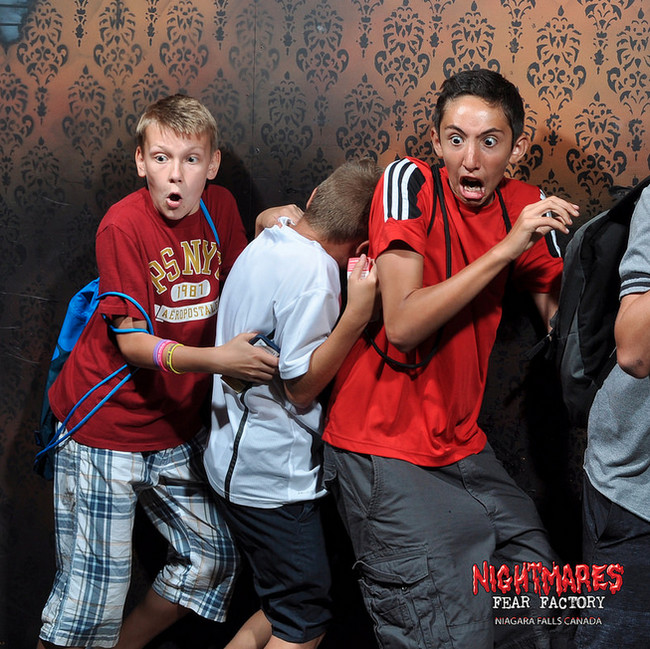 3. He's had it with this whole situation.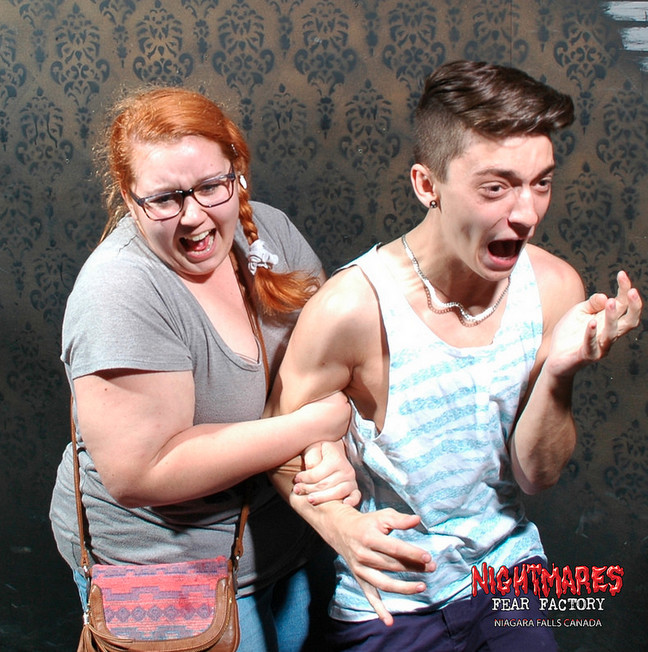 4. I honestly just want to know what all of these people are looking at.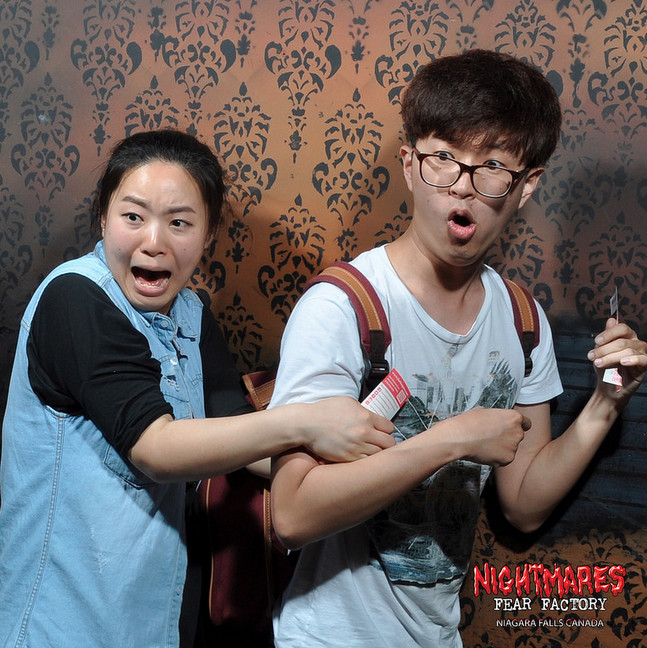 5. Not even the camera could handle this level of terror.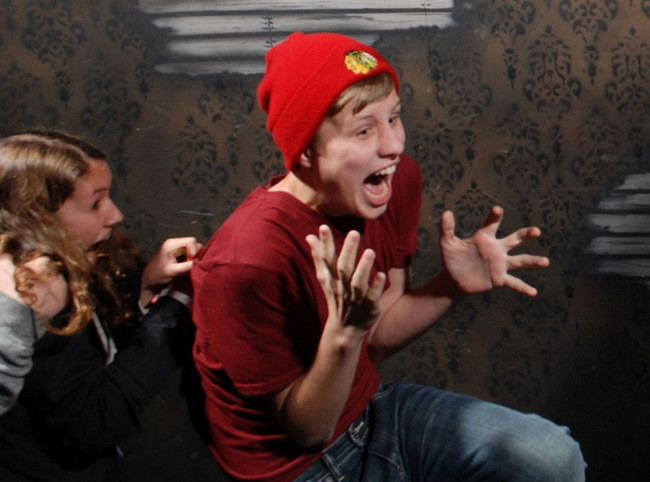 6. Look at the height on this jump.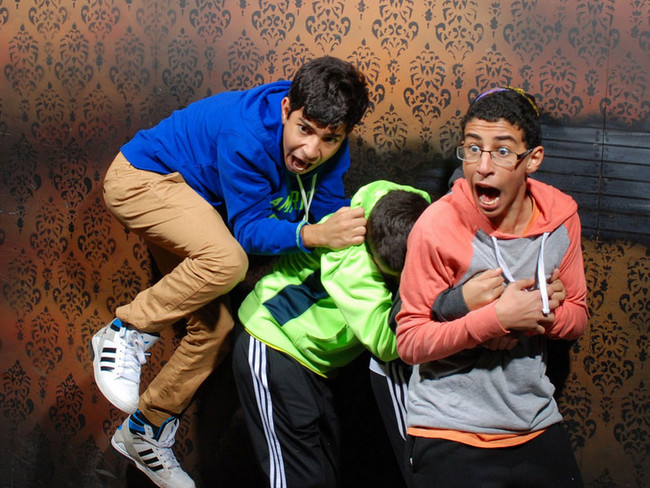 7. It's time for a piggy back ride!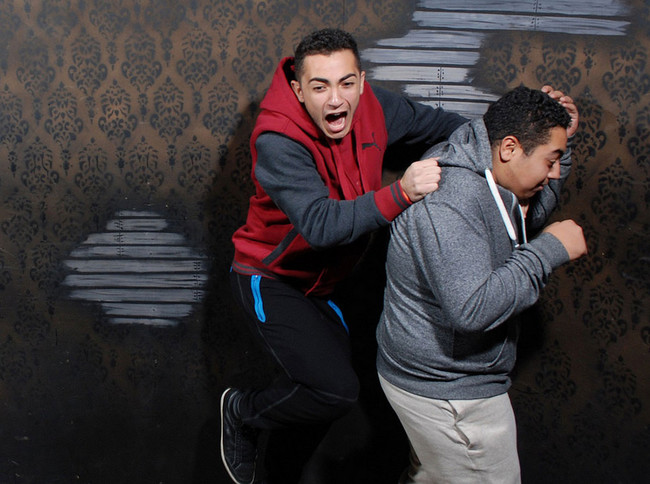 8. It's a proven fact that gnawing on someone's head will help you cope with feelings of existential dread.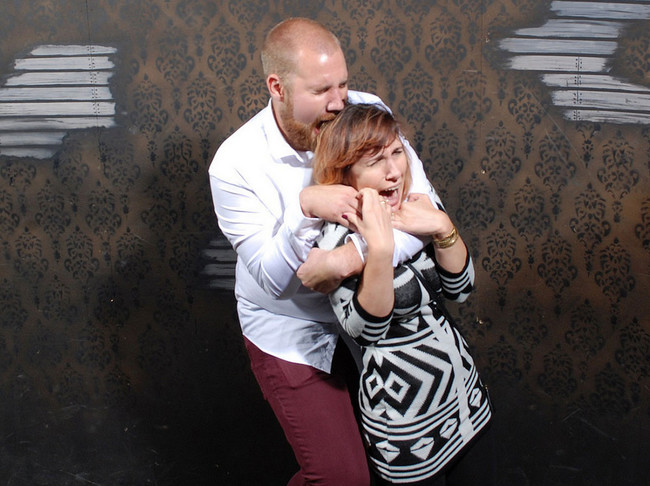 9. When in doubt, throw your loved ones in harm's way!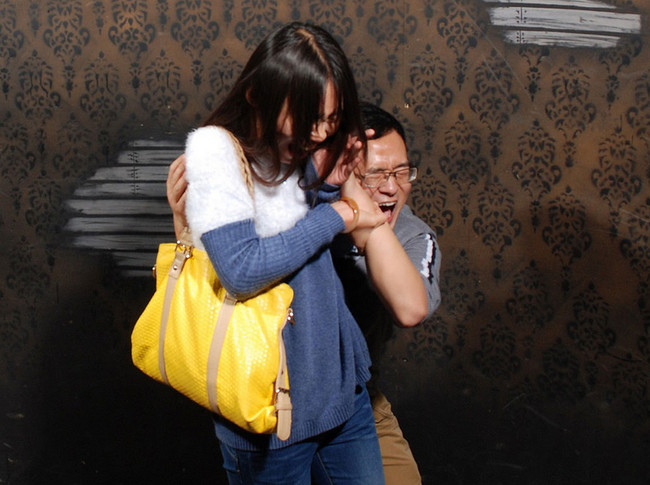 10. A nightmare that the whole family will love!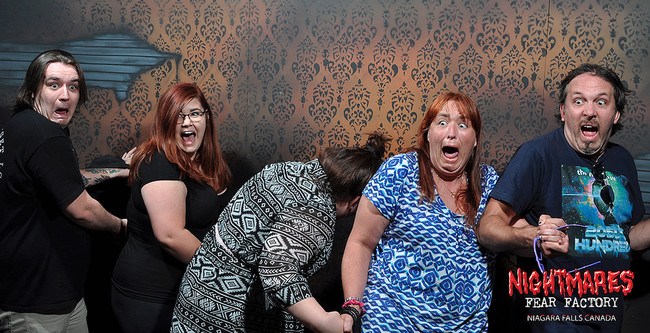 11. Keep it together for your man, girl. He needs you right now.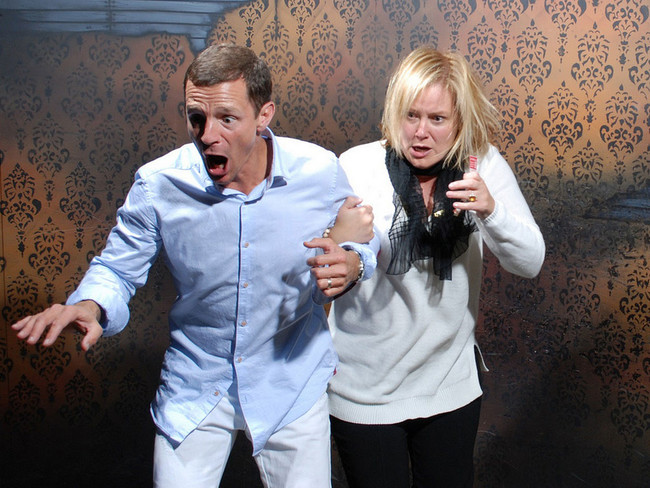 12. Pro tip: if you get too scared, go to sleep.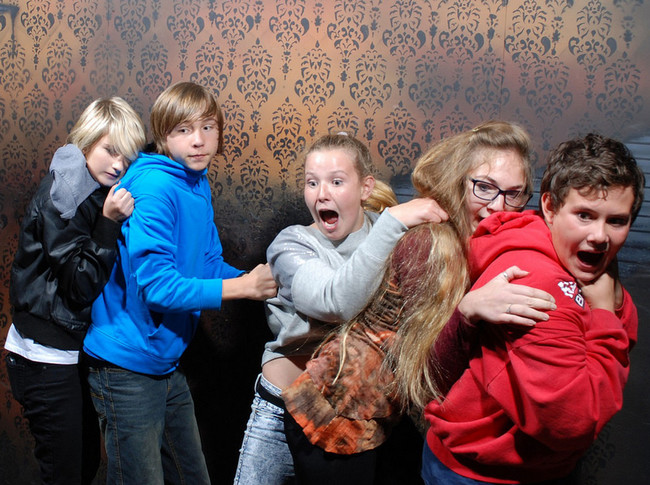 13. Have you ever gotten so scared that you couldn't even react? Because he has.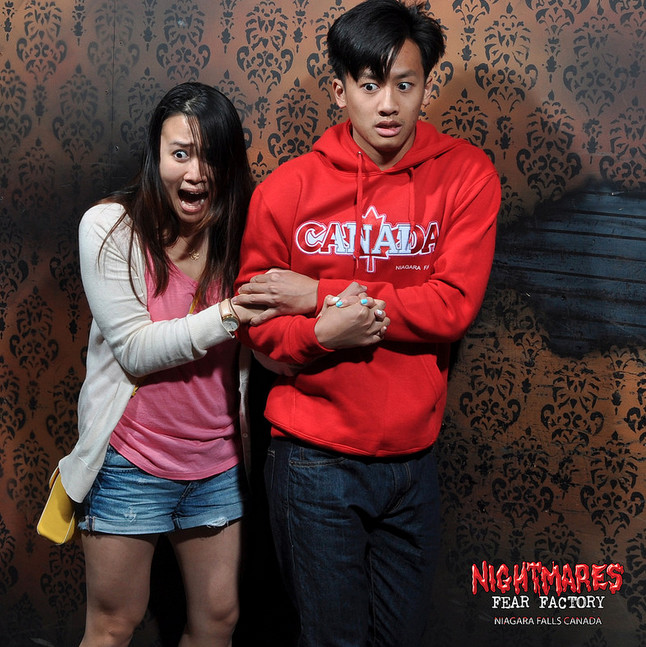 14. If you scream at it, it will go away. It's science.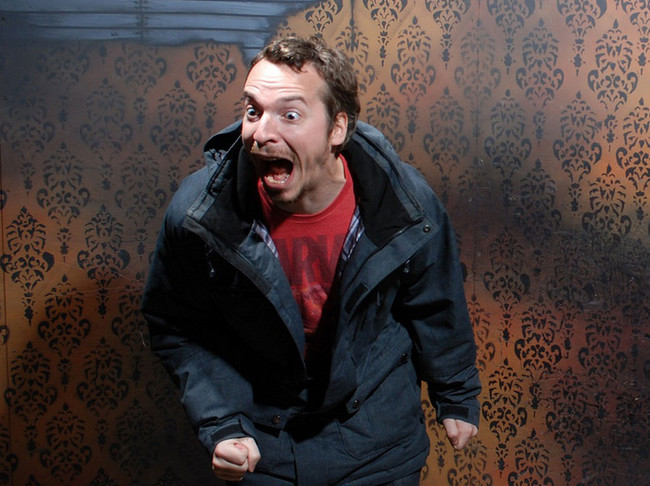 15. Slap your friends right in the face!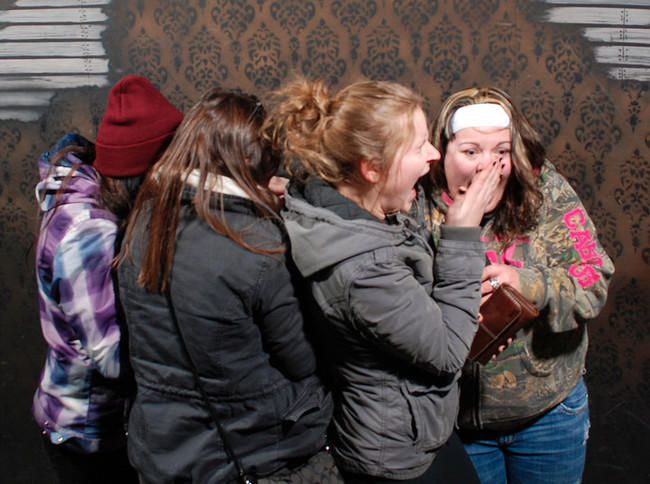 16. Look at those neck veins.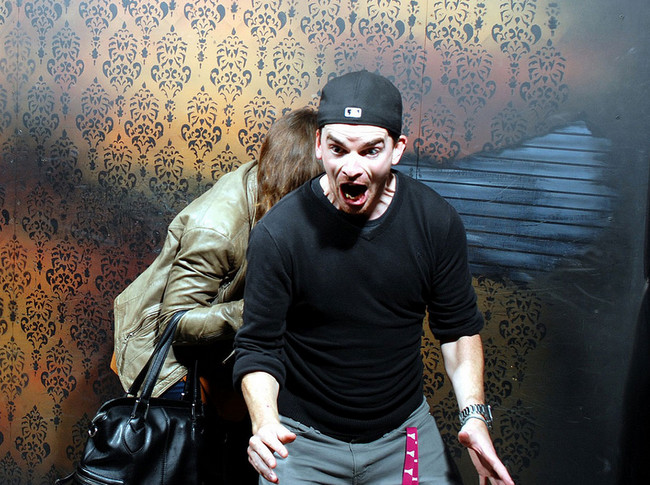 17. Invisible horses really come in handy in these situations.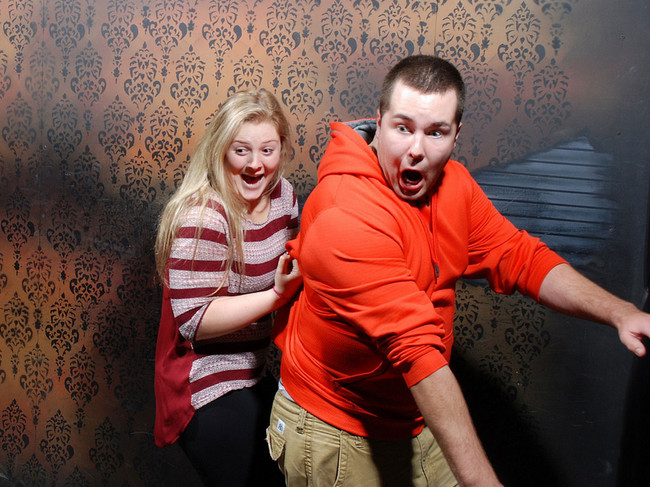 18. He just needs someone to hold him, okay?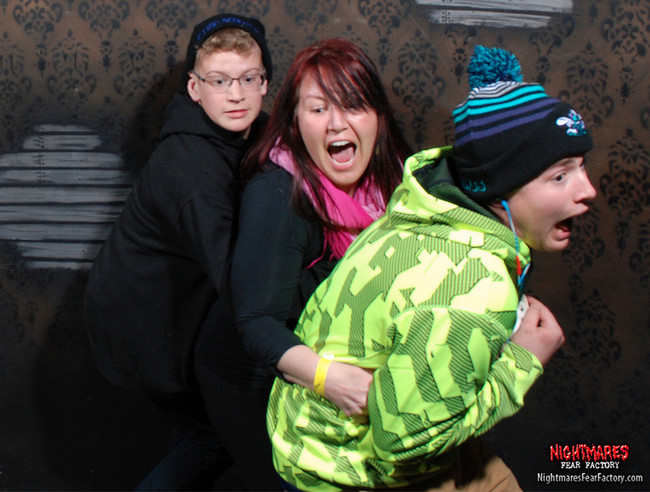 19. Look your biggest fear right in the eyes….or don't.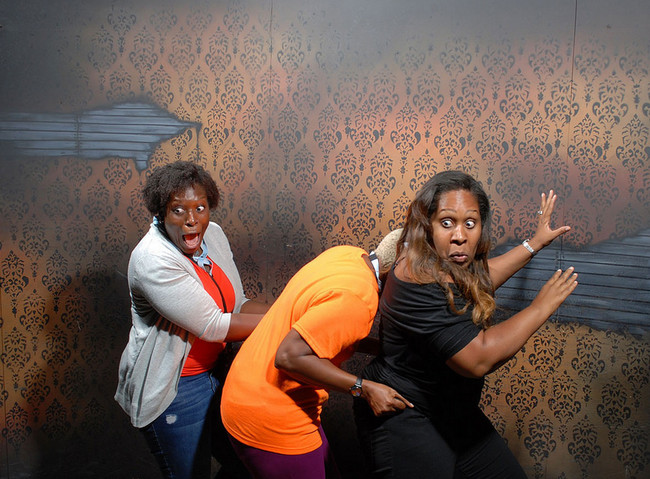 20. Just turn away!