20 Cats Who Really Should Have Known Better
Dog people don't get cat people. They think having a cat is like having a rude stranger in your house who ruins your furniture and makes all your friends sneeze. And they're not wrong, necessarily. But cat lovers know that there's nothing quite as lovely as cuddling up to your kitty at the end of the long day. Unless your cat is one of these cats. Because these cats are awful. And really, they all should have known better. Here are 20 cats who make dog lovers say "I told you so":
1.This Cat Who Really Blue It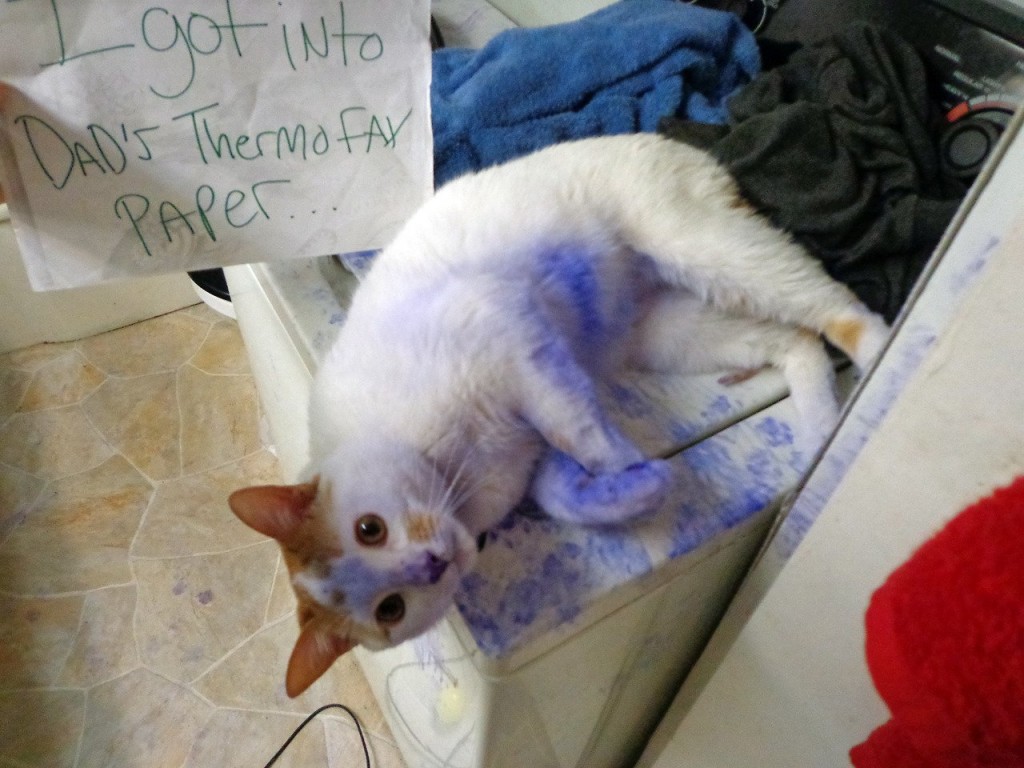 Curiosity dyed the cat, it took Dad weeks to clean up after that.
2. This Cat Who Couldn't Wait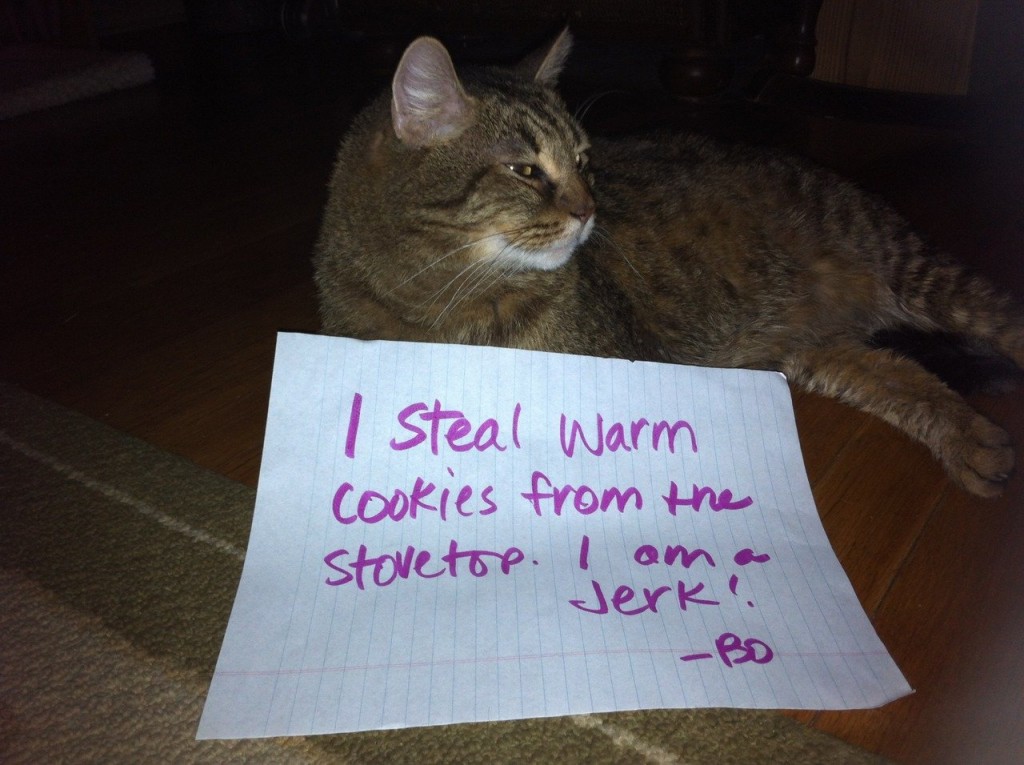 Well, when's the last time you walked past some fresh baked cookies and didn't steal one?
3. This Despicable Thief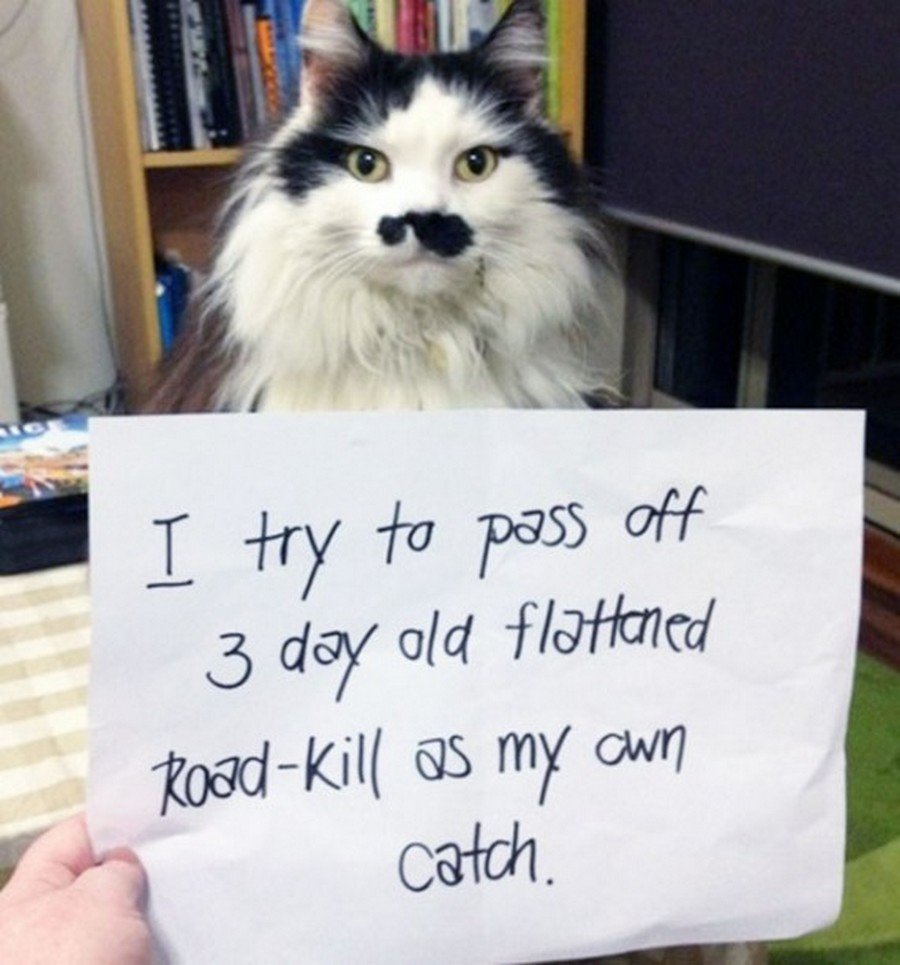 There's a lot I can tolerate, but taking credit for someone else's work? That's low!
4. This Cat Who Loves Cereal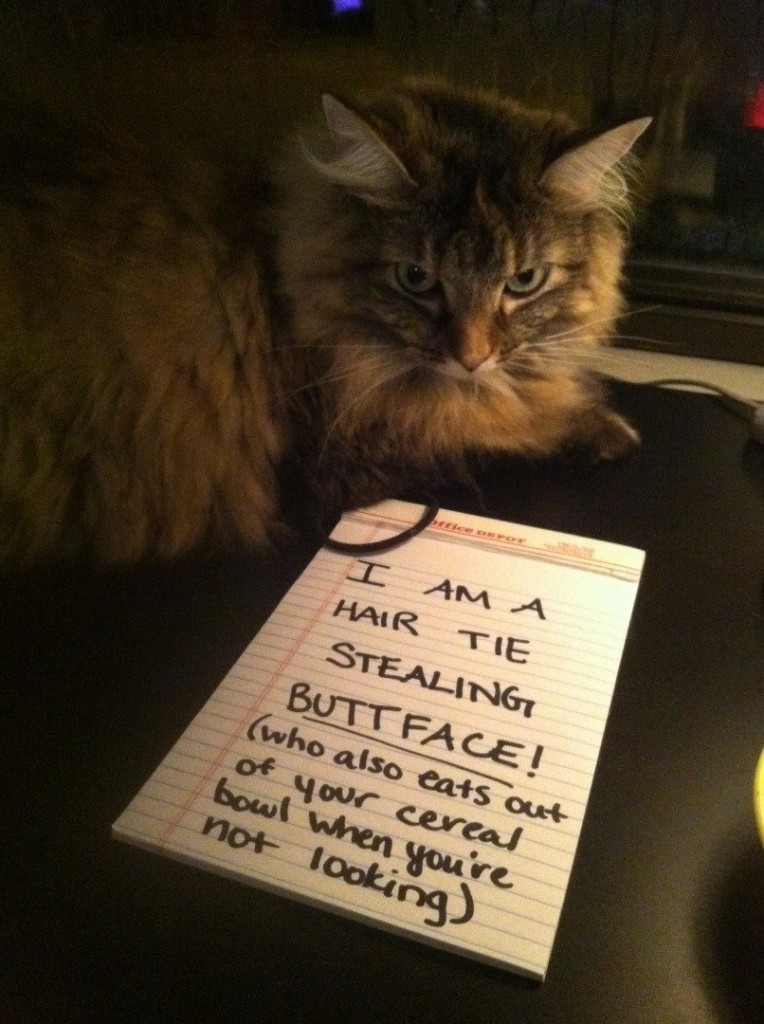 In fairness, cereal is delicious and rarely given to cats.
5. This Cat With An Identity Crisis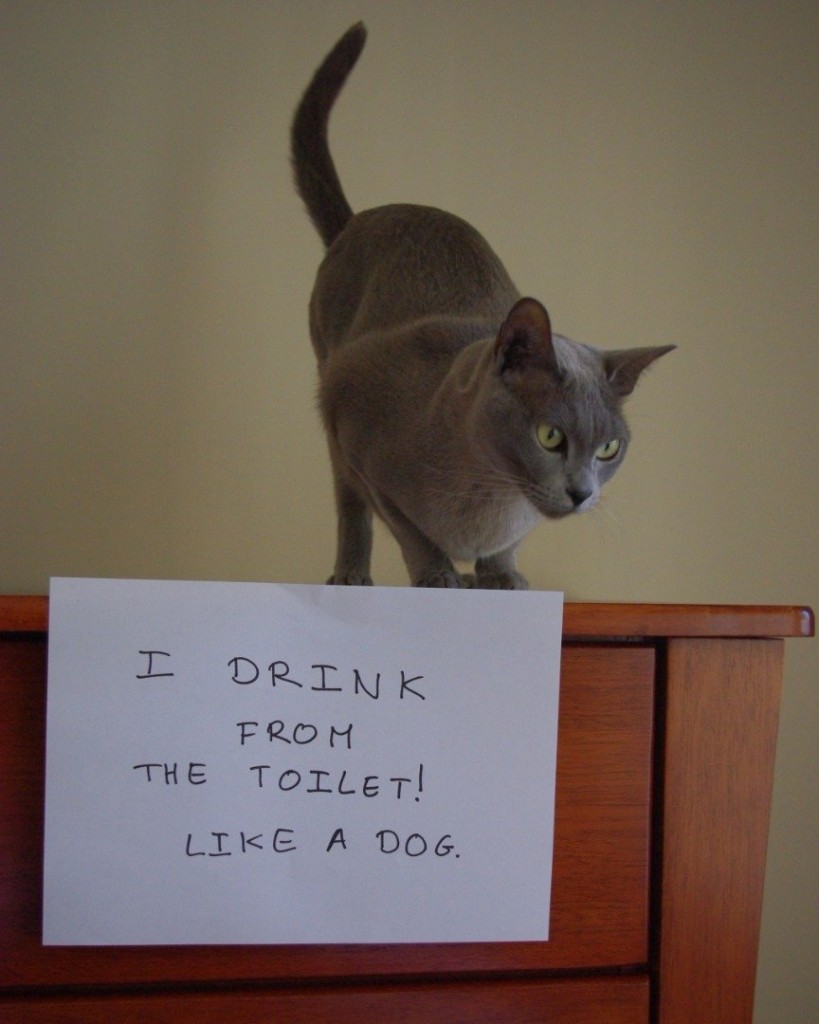 Bark bark! Wait, that's not right..
6. This Sleepy Cat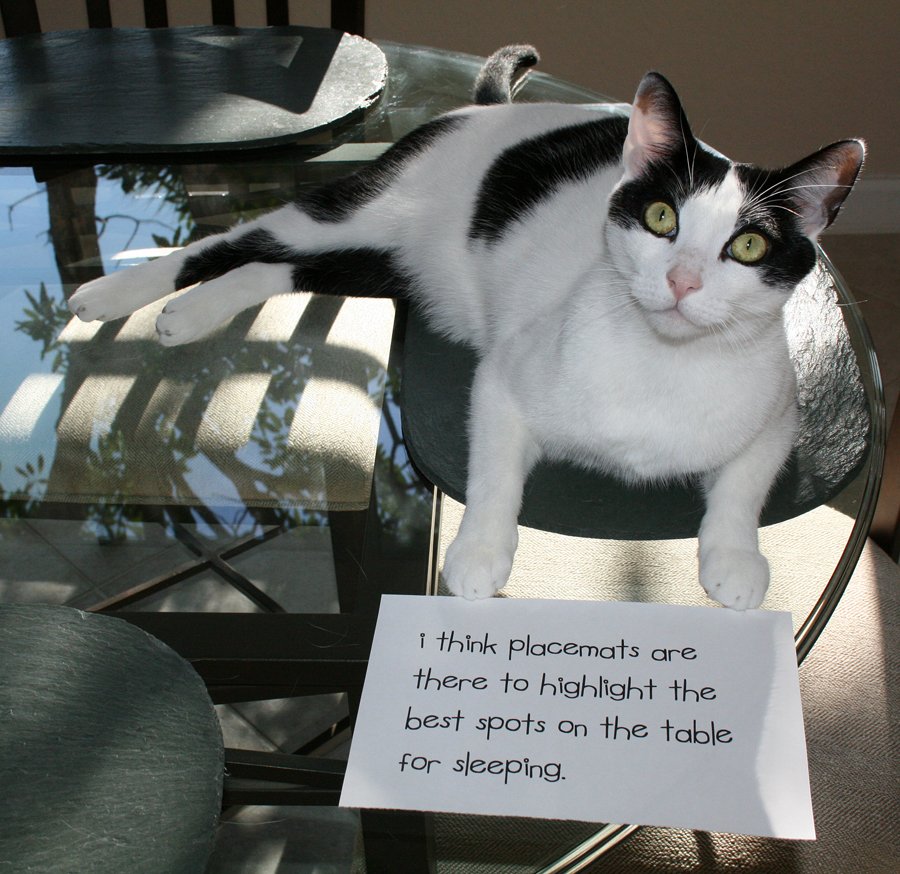 Well…aren't they?
7. This Cat Who Is Smug As Could Be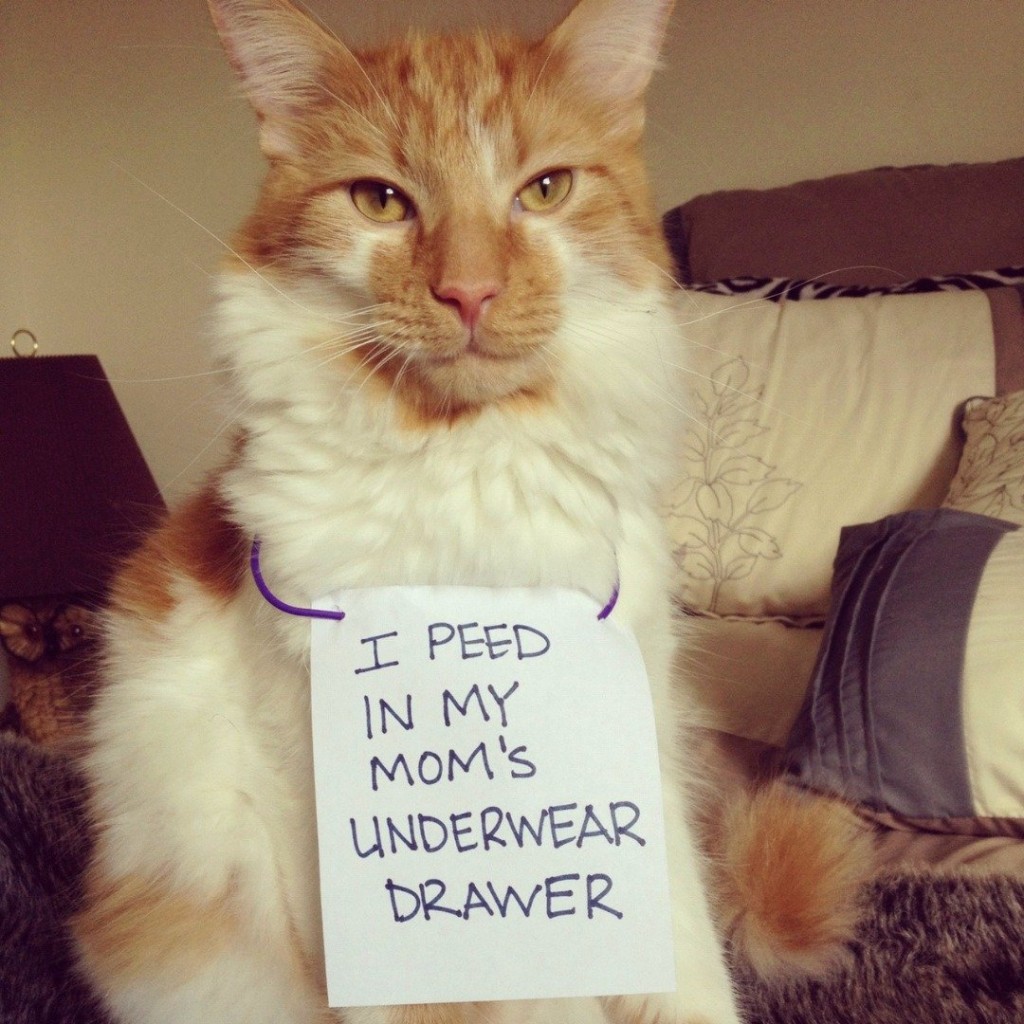 I…I don't think he feels bad…
8. This Cat Who Cried Wolf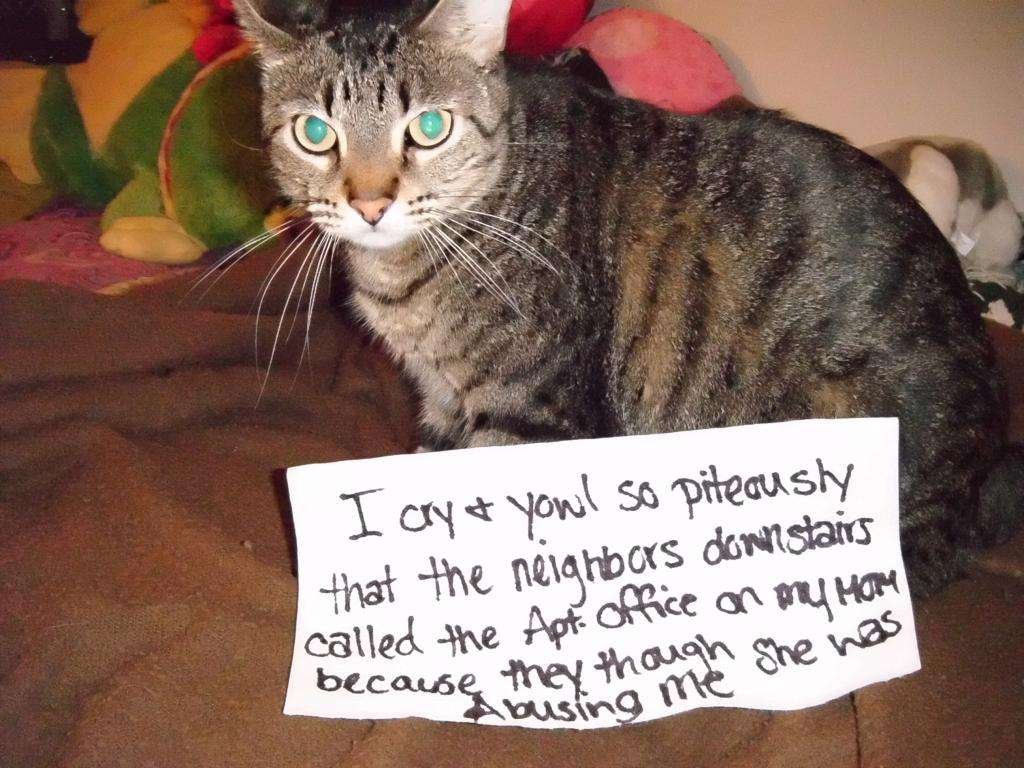 Now no one will believe him when he tells the story about the cat burglar taking his scratching post…
9. This Cat Who Needs A Better Diet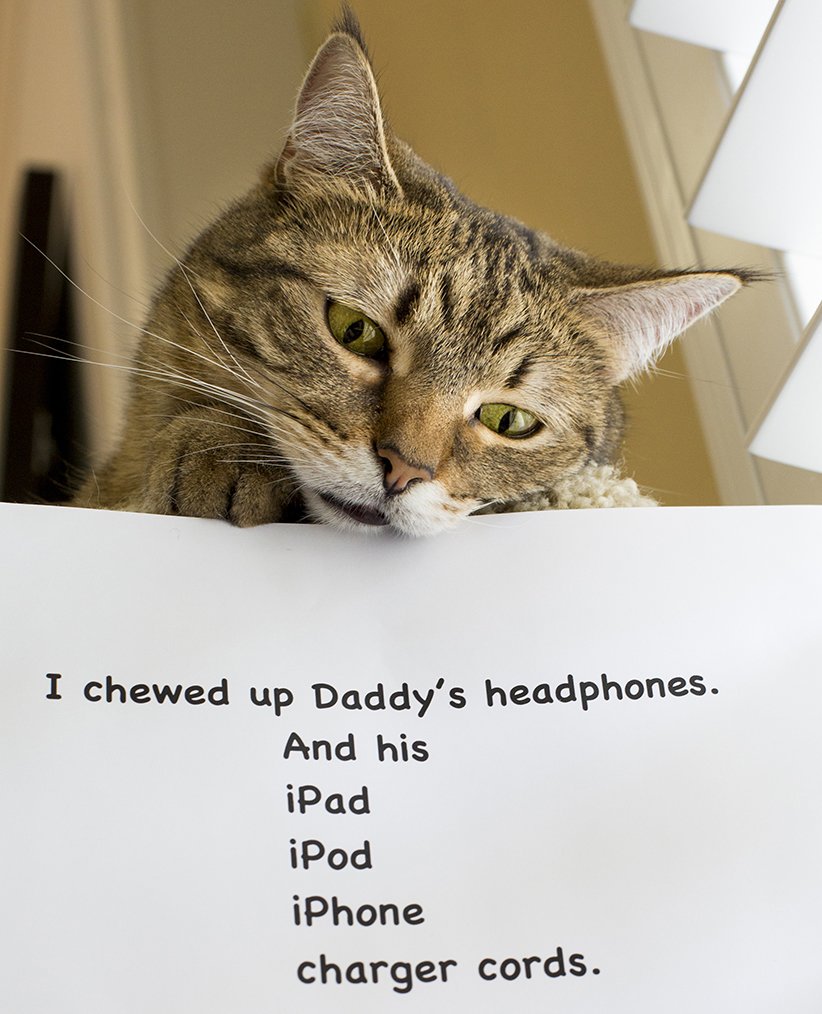 Maybe he just wants Dad to stay off the computer and play with him more?
10. This Cat Who Had One Hell of a Hairball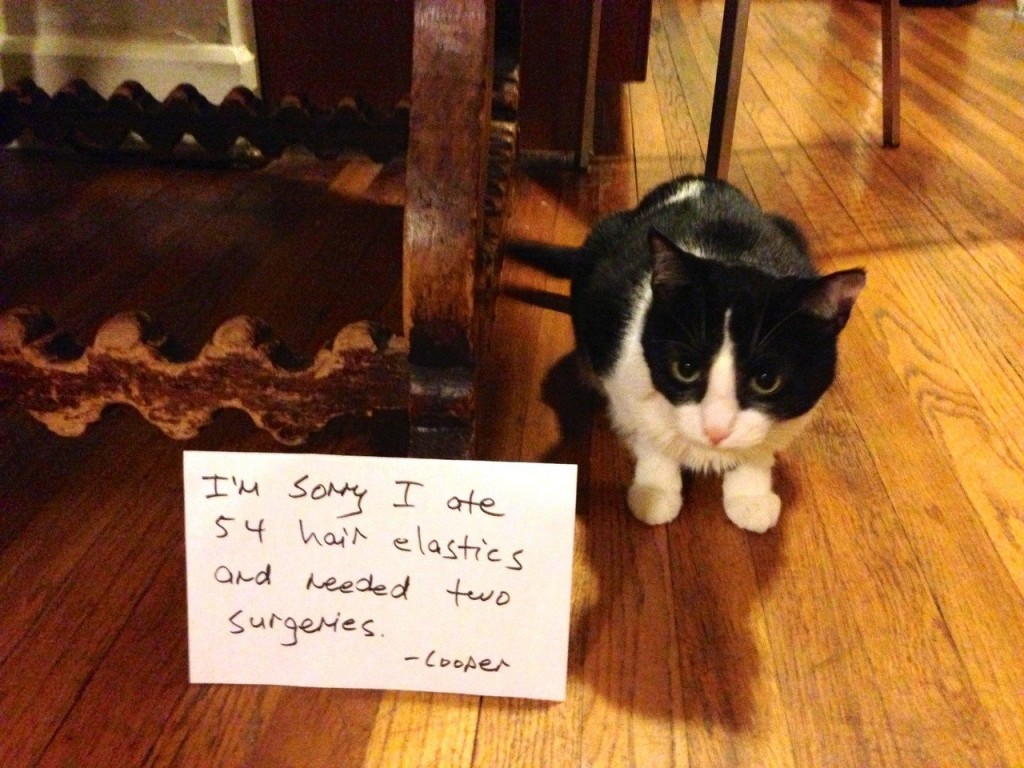 As though surgery wasn't enough, Mom and Dad had to shame Cooper, too!
11. This Cat Who Has a Unique Way of Communicating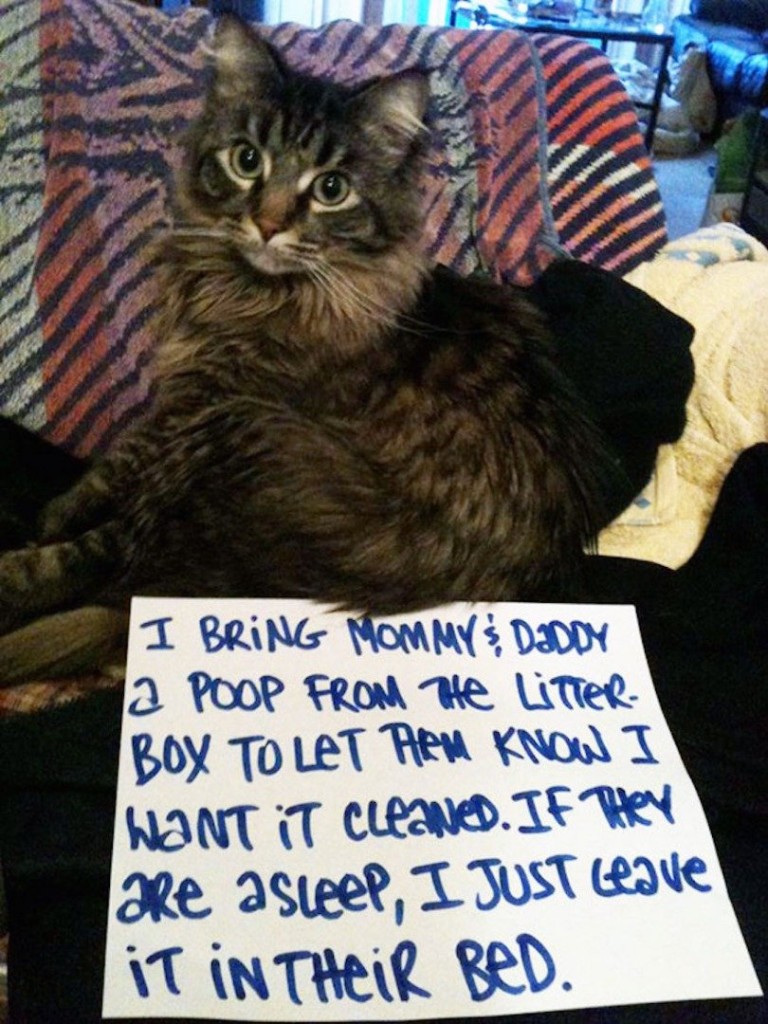 Don't like when your cat brings you dead mice? At least it's not cat poop.
12. This Cat Who Needs Eating Lessons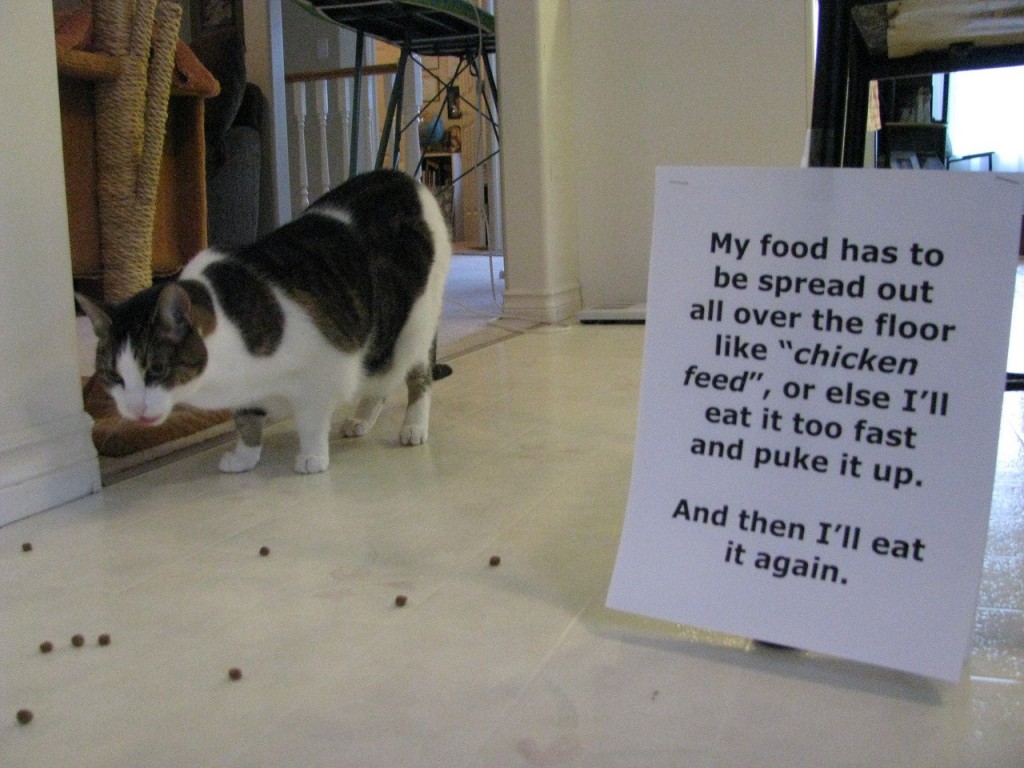 Eating is just about the most basic survival tool there is. This cat is lucky to be someone's pet!
13. These Cats Who Work Together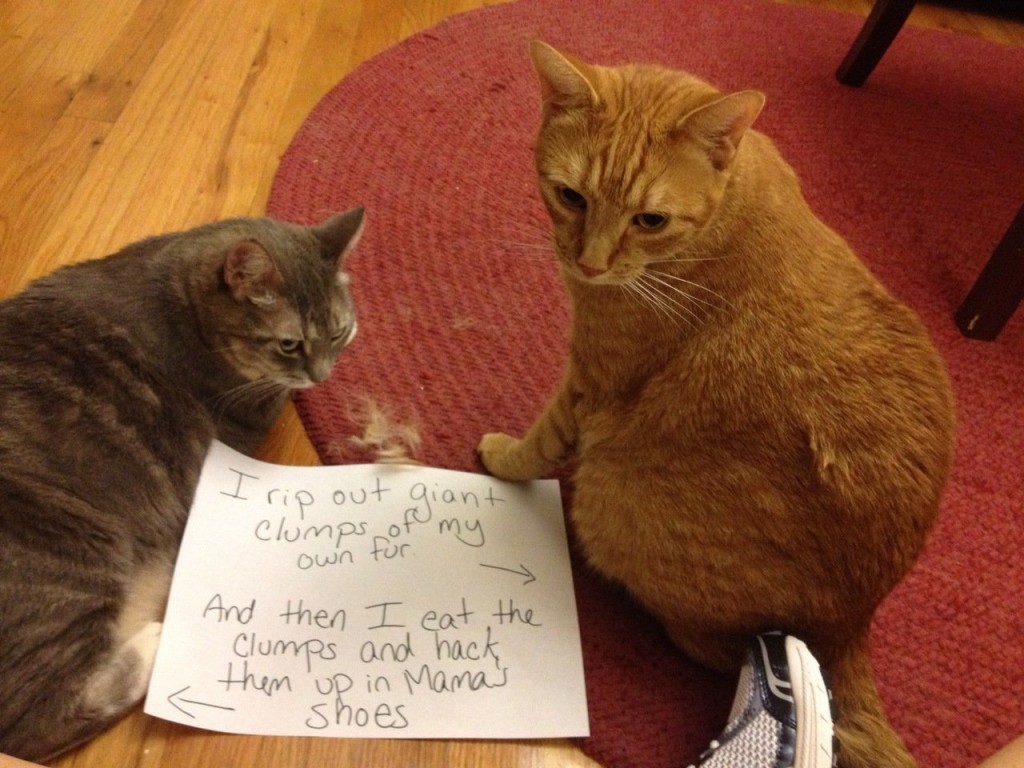 It takes two to tango. Or ruin Mom's shoes. Whatever floats your boat.
14. This Cat Who Doubles As An Alarm Clock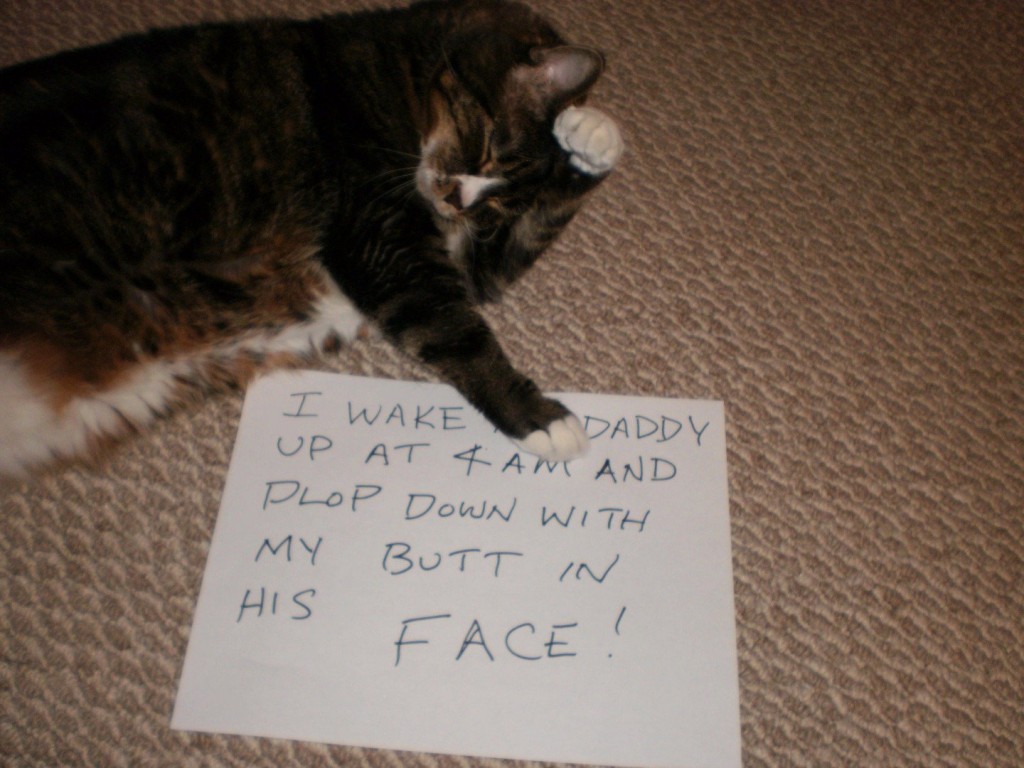 Maybe it's time to start closing the bedroom door?
15. This Cat Who Doesn't Care About the Environment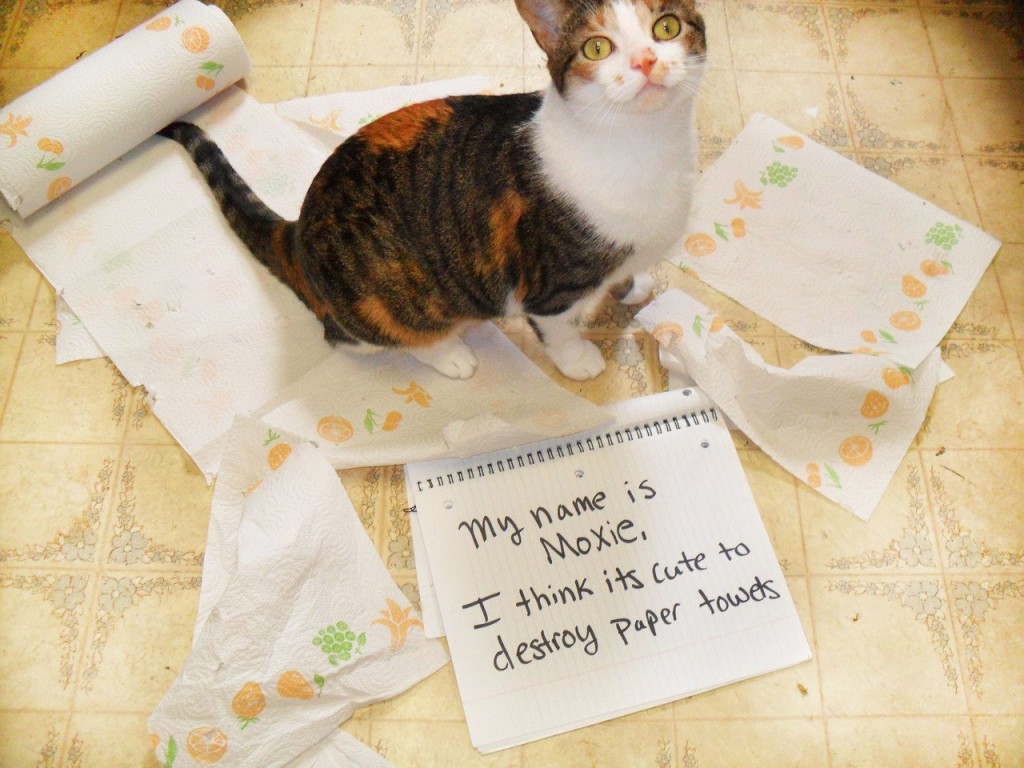 To hell with the rainforest! YOLO!
16. This Cat Who Had ONE Job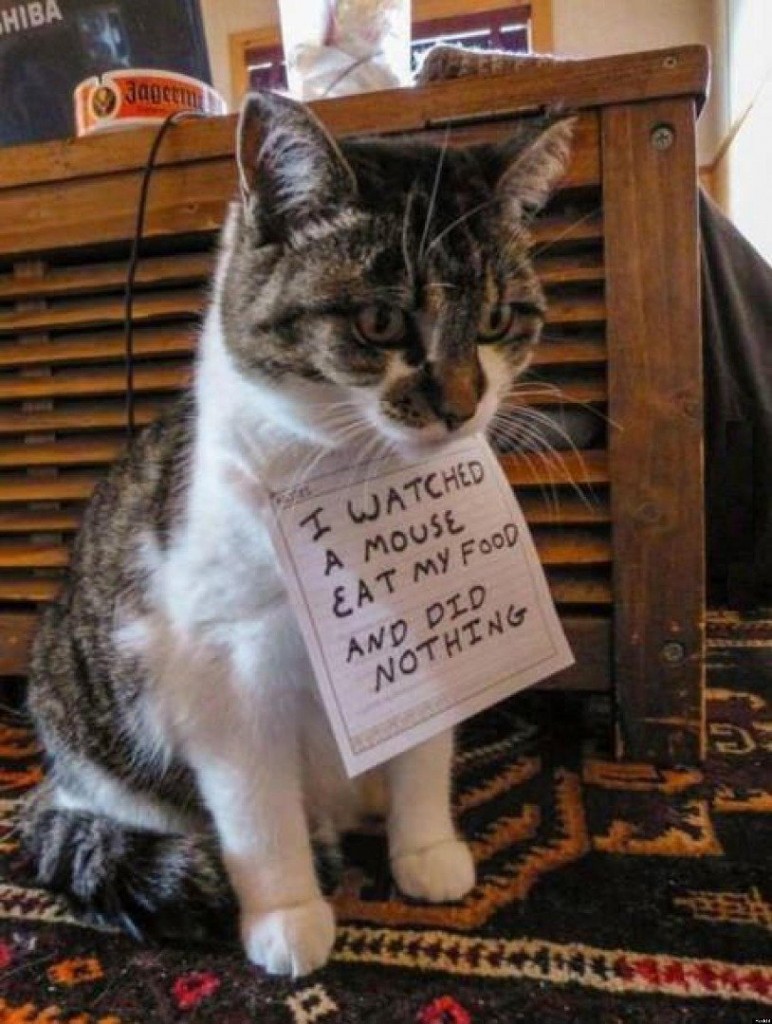 You had ONE JOB, Tom. ONE JOB.
17. This Cat Who Had Something to Hide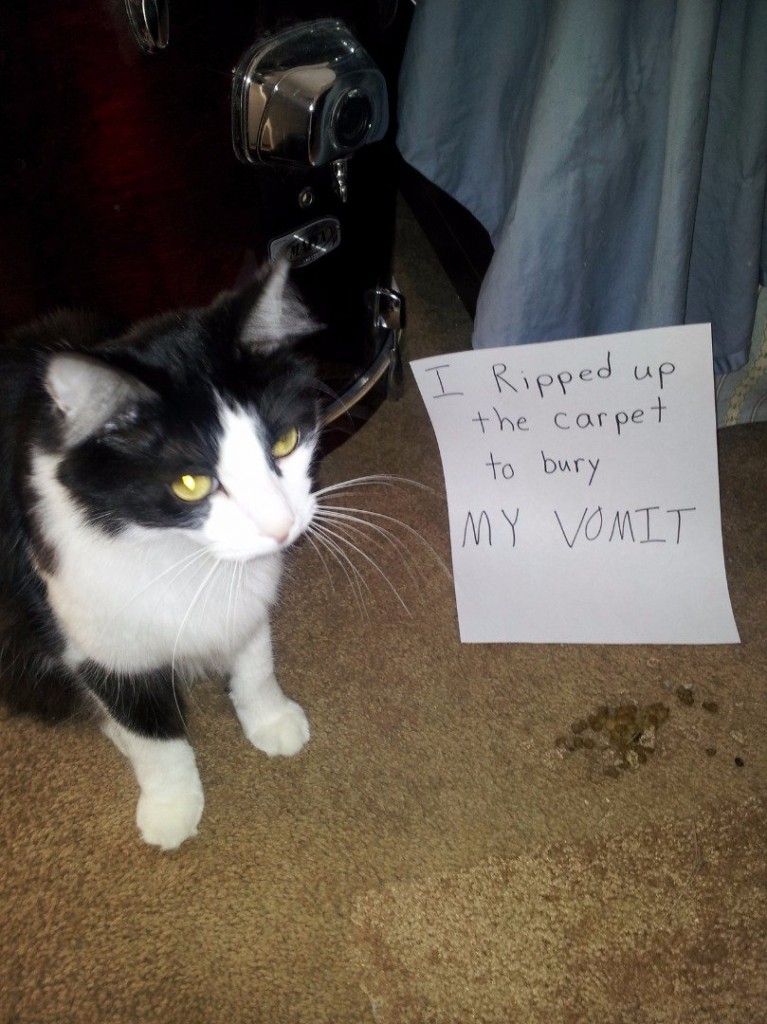 Well, puking is embarrassing to everyone, regardless of gender!
18. This Cat That At Least Didn't Kill The Hamster

Hey, he should feel bad, but it could have been a LOT worse.
19. This Poorly Adjusted Cat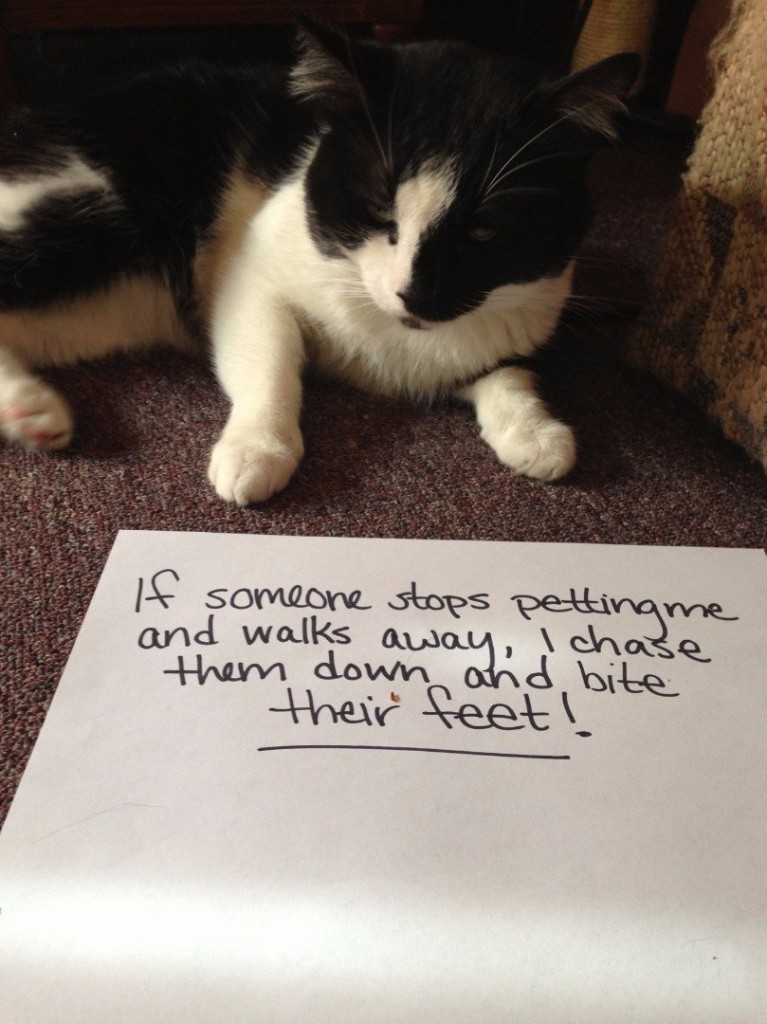 If she were a human, we'd send her to therapy.
20. This Cat Who Wants To Eat You Out Of House and Home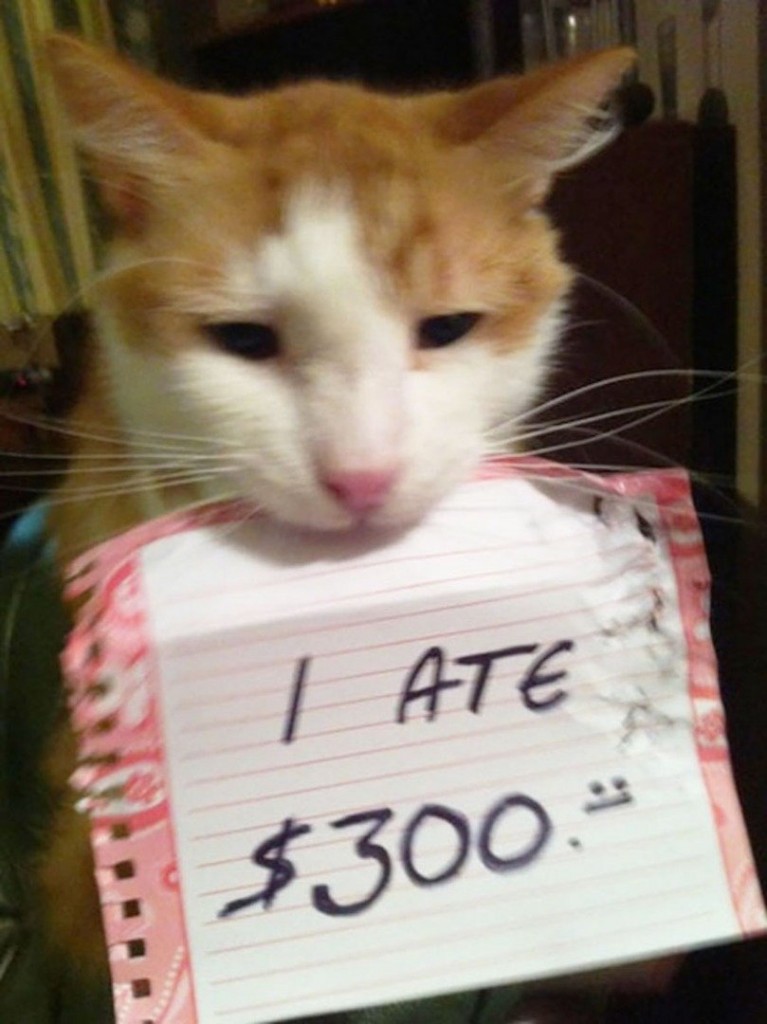 LITERALLY! That was the rent money![tps_title][/tps_title]