20 Bizarre Foods from Across the Globe
If you're an adventurous eater you know that weird foods come in all shapes and sizes, and from all over the world. We may all be human, but sometimes it seems that there's gotta be something in our taste buds that set us apart from one another. Why else would a delicacy in one country be considered disgusting in another? If you ascribe to the lifestyle of trying anything once, start taking notes. Here are 20 bizarre foods from around the world that make us wonder how different we really are:
1. Dragon In The Flame Of Desire (China)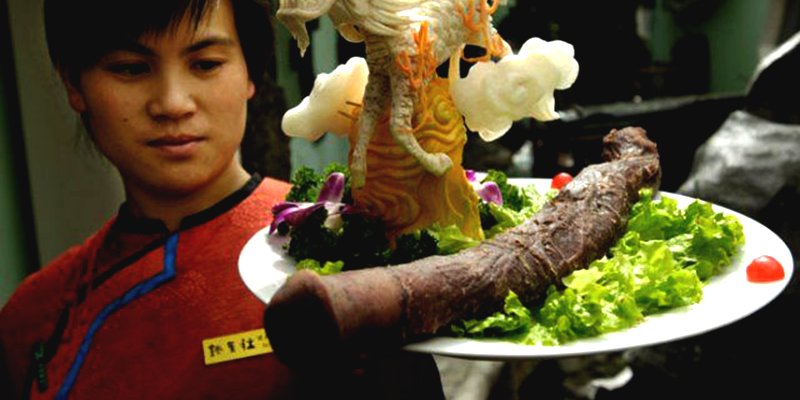 Sounds kind of sexy, doesn't it? Dragons, flames, desire…must be some sort of aphrodisiac! And it may be…if you're a female yak. This poetically named dish is none other than yak penis.
2. Fried Spider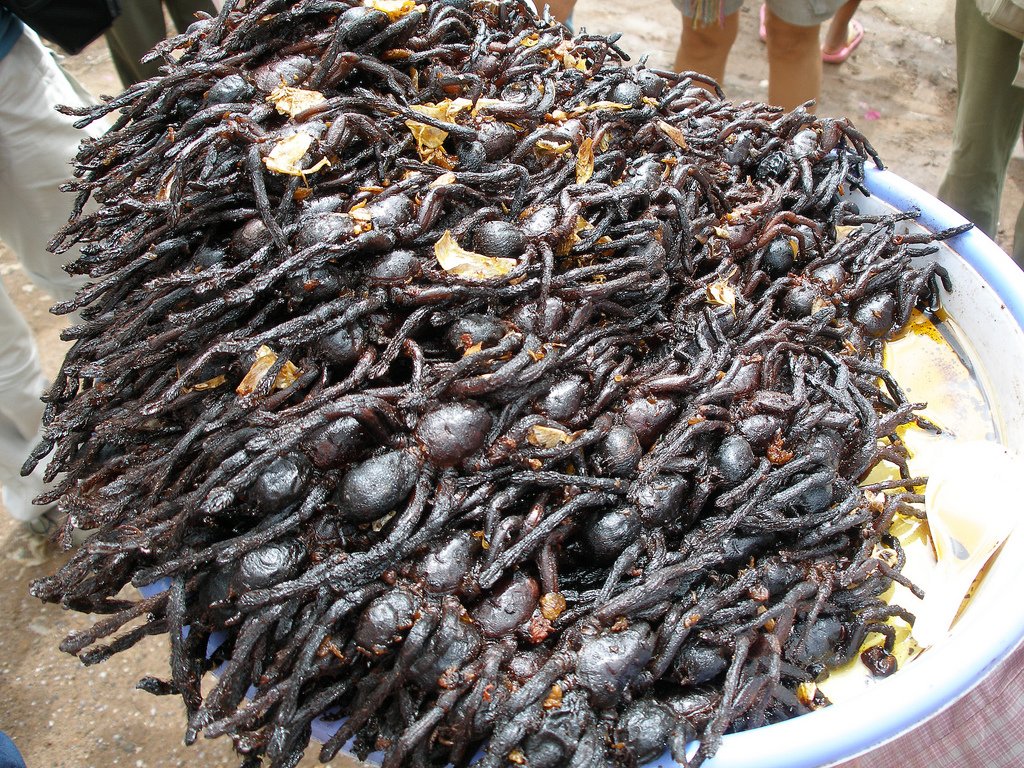 Whether you hate spiders or like having them around the house to get rid of peskier bugs, there are some out there who say you're wasting a good meal if you're not frying up these eight-legged insects. They know how to make them right in Cambodia, where they douse them in salt, sugar, and MSG before frying them up in garlic. Finger-lickin' good…just don't tell Peter Parker.
3. Puffin Heart (Iceland)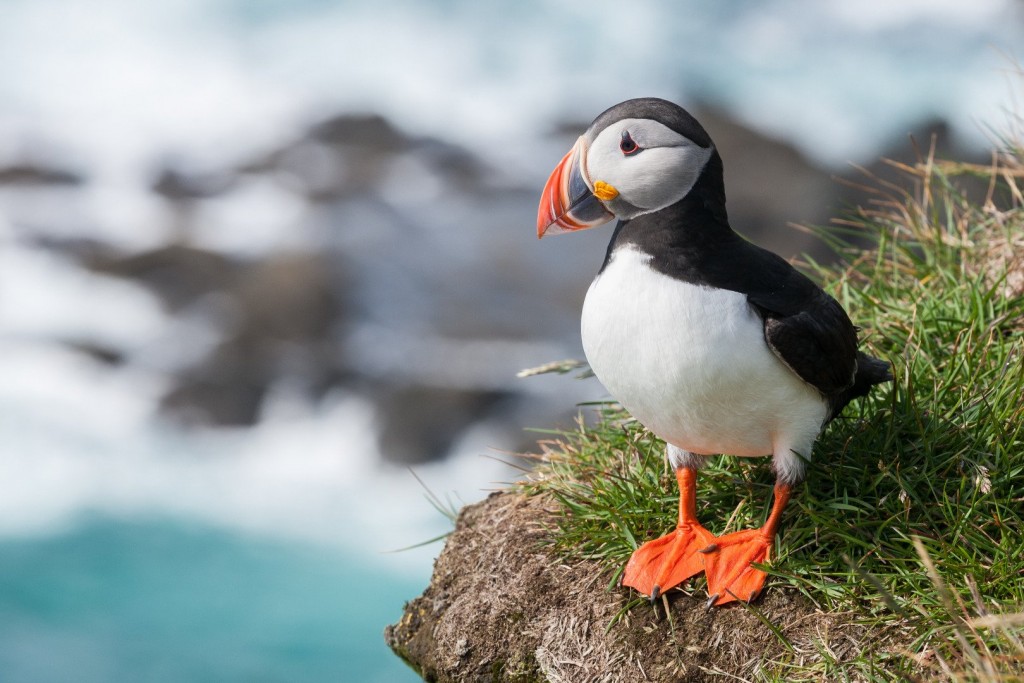 Cute, cuddly, and penguin-esque, the thought of someone hunting and eating these little guys is enough to make you consider going vegetarian. Maybe. But Icelanders love their puffin hearts – raw!
4. Tuna Eyeball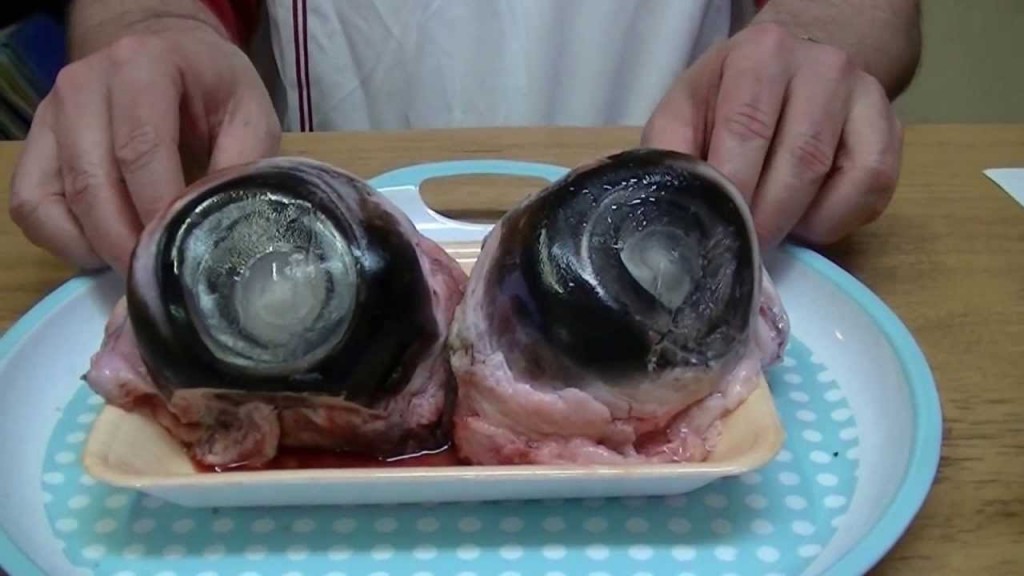 Some say they taste like octopus. Some say they taste like squid. Some say "ewwwwwwwww get that away from me!" (that'd be us…).
5. Rocky Mountain Oysters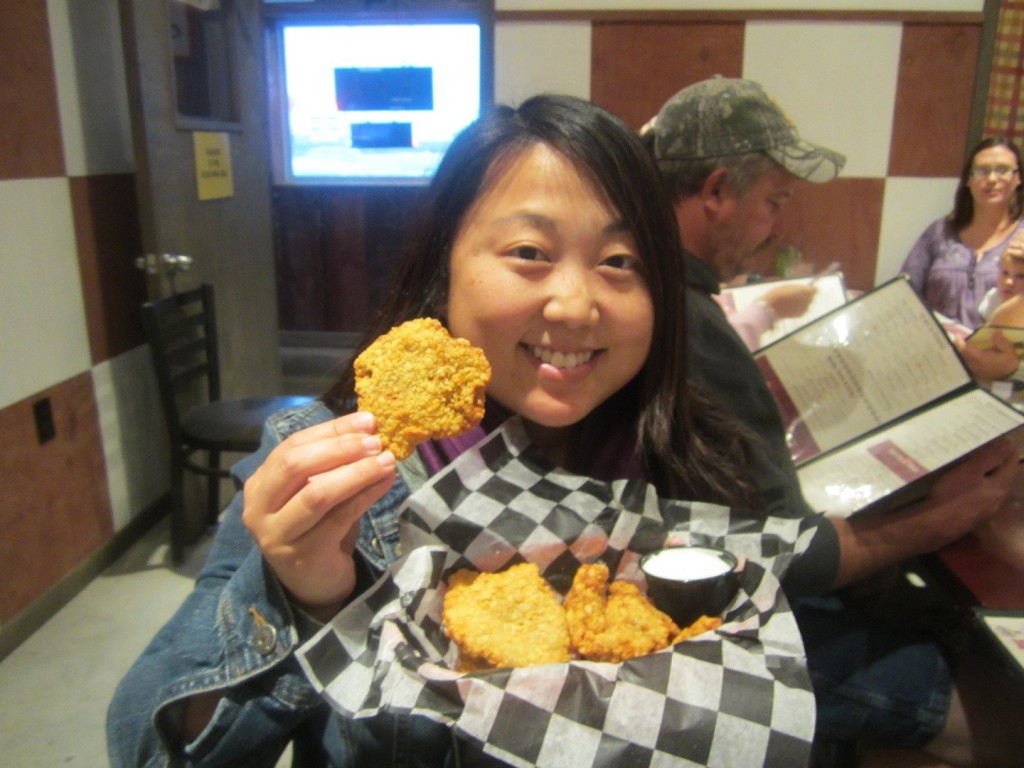 Wait a minute, there are no oysters in the Rockies. If you're scratching your head wondering where shellfish could thrive in the mountains, stop wondering. These are no oysters. They're bull testicles. If anyone tries to get you to eat some without telling you that in advance, they are not a good person and you should not trust them.
6. Haggis (Scotland)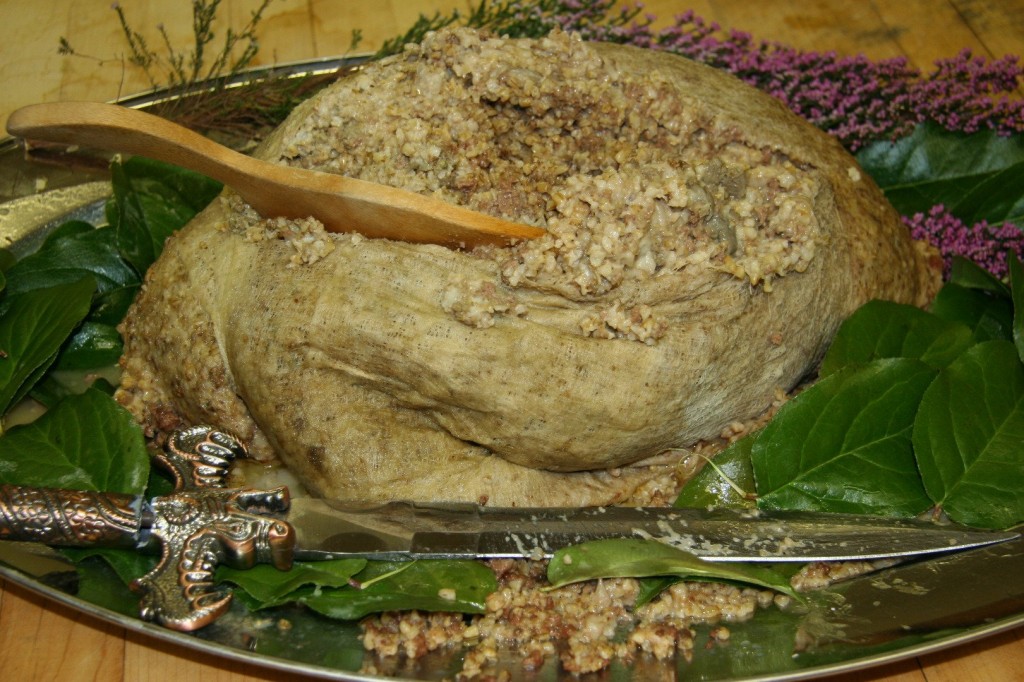 Maybe they called him Braveheart because you'd have to have a lot of courage to stomach this dish from the highlands. Haggis is made up of a sheep's heart, liver, and lungs, minced and cooked with oatmeal and onions.
7. Spam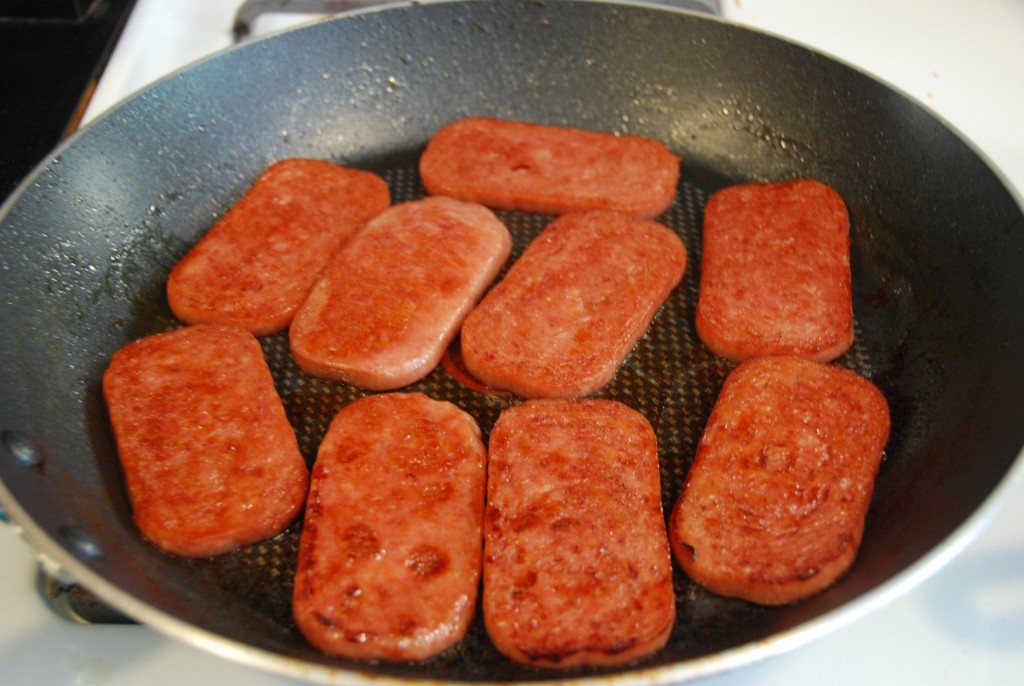 Don't think of Spam as being a bizarre food? You must be from Hawaii. Everyone else is a little put off by this canned meat product with its mysterious ingredients. By the by, if you're wondering what those mysterious ingredients are, it's mostly pork shoulder, potato starch, and ham.
8. Guinea Pig (South America)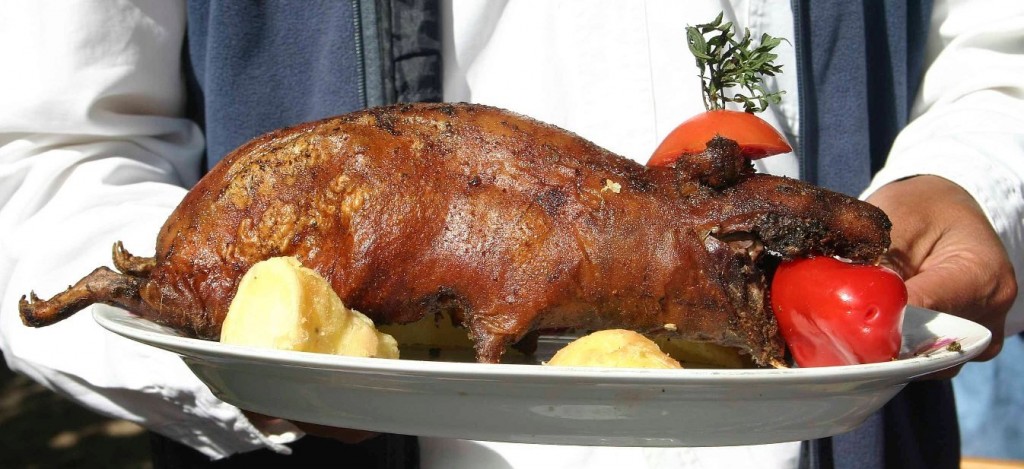 Remember Hootie, the guinea pig who lived in your third grade classroom? Maybe you took him home for a weekend to teach yourself responsibility? Well, if you lived in Peru you might have had guinea pig in your cafeteria, not your science lab. Hey, we eat rabbits, don't we?
9. Chicken's Feet (East Asia, Caribbean, South America and South Africa)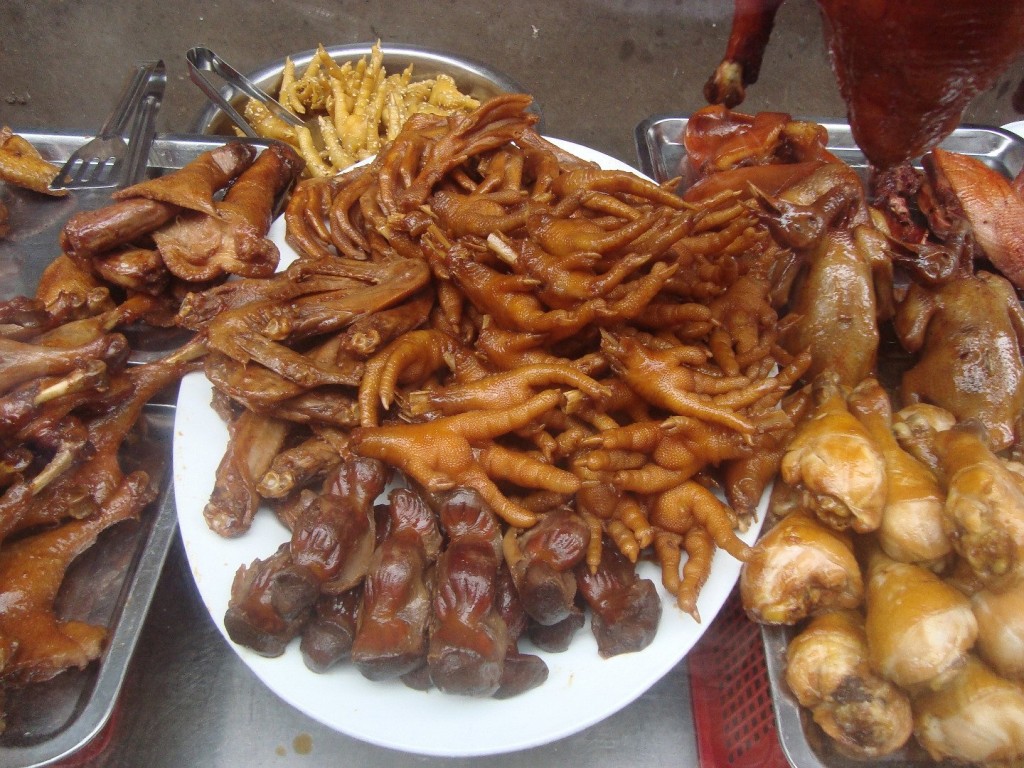 When they're not being used in Vodou rituals, chicken's feet are considered quite the tasty treat in cultures across the globe. Apparently, they can be quite succulent. Or, you know, disgusting. To each their own.
10. Black Pudding (Blood Sausage) (Africa, Americas, Asia, Europe)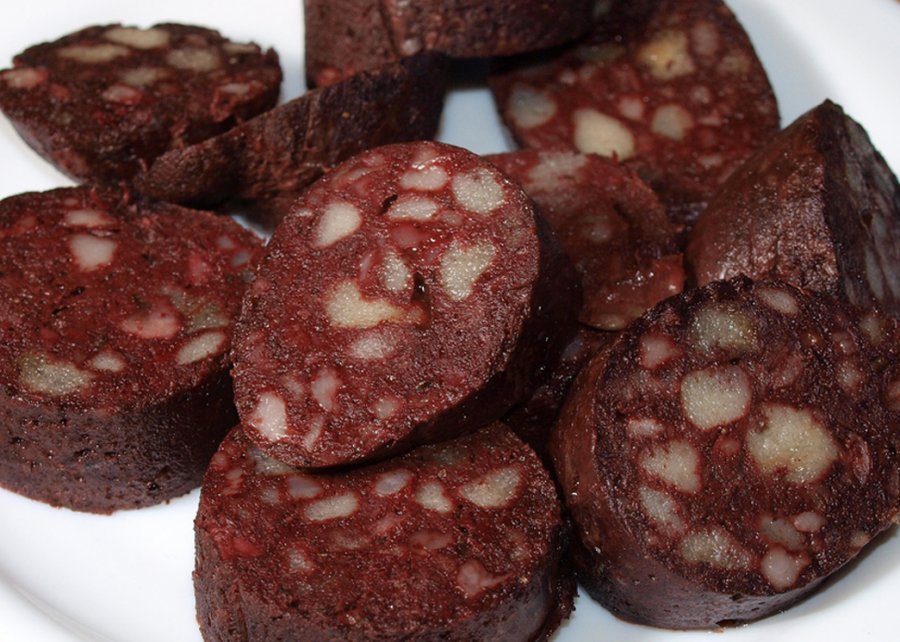 If you like pudding, you'll hate black pudding. Same for sausage. Despite taking its two names from two delicious foods, Black Pudding or Blood Sausage is actually sausage skin stuffed with congealed, cooked blood. Delicious if you're used to it, but a pretty big clot to swallow if you're just hearing about it for the first time!
11. Beondegi (Korea)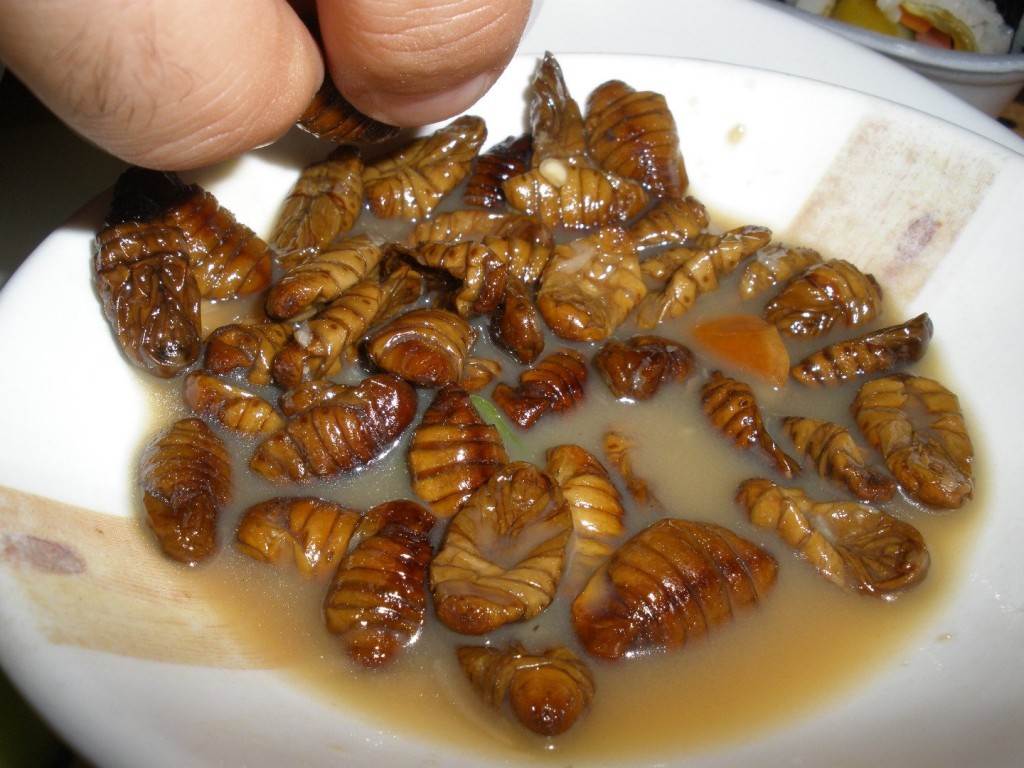 If you're travelling through Asia and see this on the menu, think twice before daring to order it. It's silkworms, steamed or boiled. Apparently their flavor can be described as "woody" – that doesn't quite enhance the appeal for us, but to each their own!
12. Southern Fried Rattlesnake

Where else but the good old U.S. of A. would they figure out how to deep-fry a deadly snake? The meat from this spineless serpent is boiled off the bone then prepared just like you would prepare southern fried chicken. Take that, food chain!
13. Casu Marzu (Italy)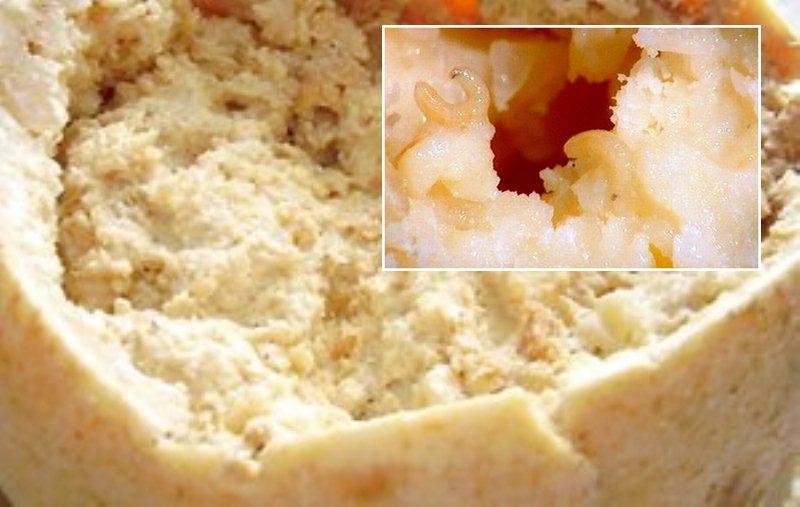 Italian cheese…sound great? It could be, if you don't mind eating a whole bunch of maggots. This cheese, made of sheep's milk, comes served with an infestation of maggots in every block. That's right. Maggots. Thousands of them. In the food. That you're eating. Need we say more?
14. Monkey Brains (China, Africa, South Asia)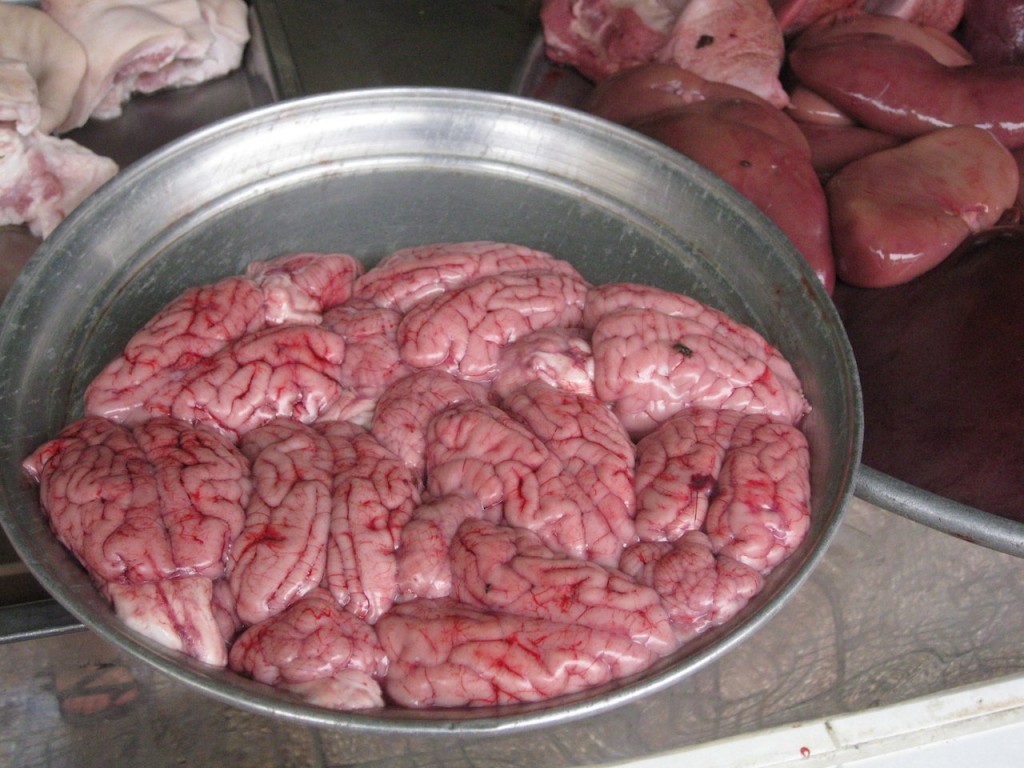 Monkey brains isn't just a killer taunt for your younger sibling. It's also a total delicacy in some parts of this world. Whether it's curried or stewed, it's one dish that makes some mouths water while some stomachs turn.
15. Wasp Crackers (Japan)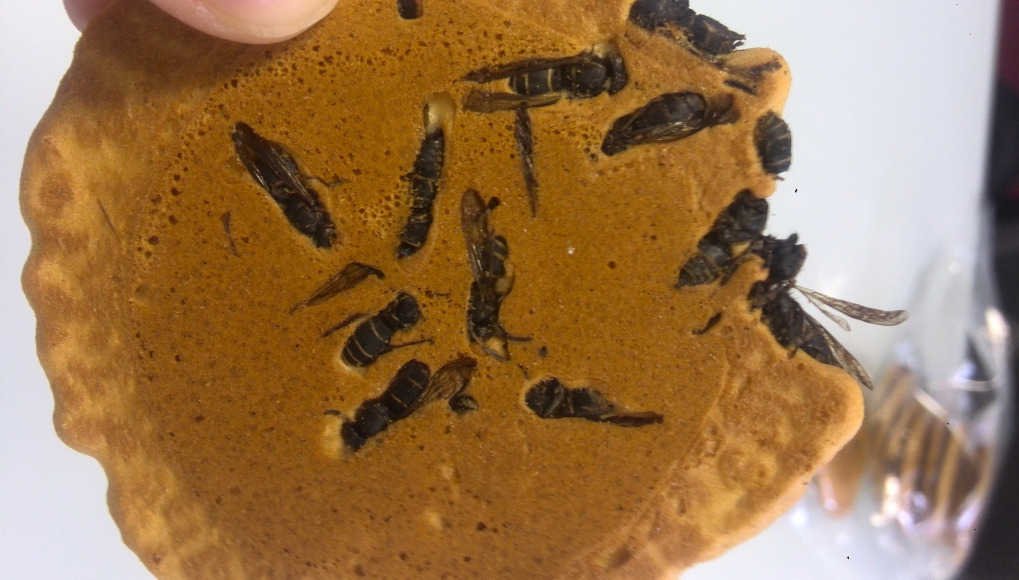 Whole Foods stocks Triple Chia Spelt Flax Organic Vegan Gone Crackers. In Japan, they make crackers out of wasps. There's something for everyone in this great big world of ours.
16. Akutaq (Eskimo Ice Cream) (Alaska)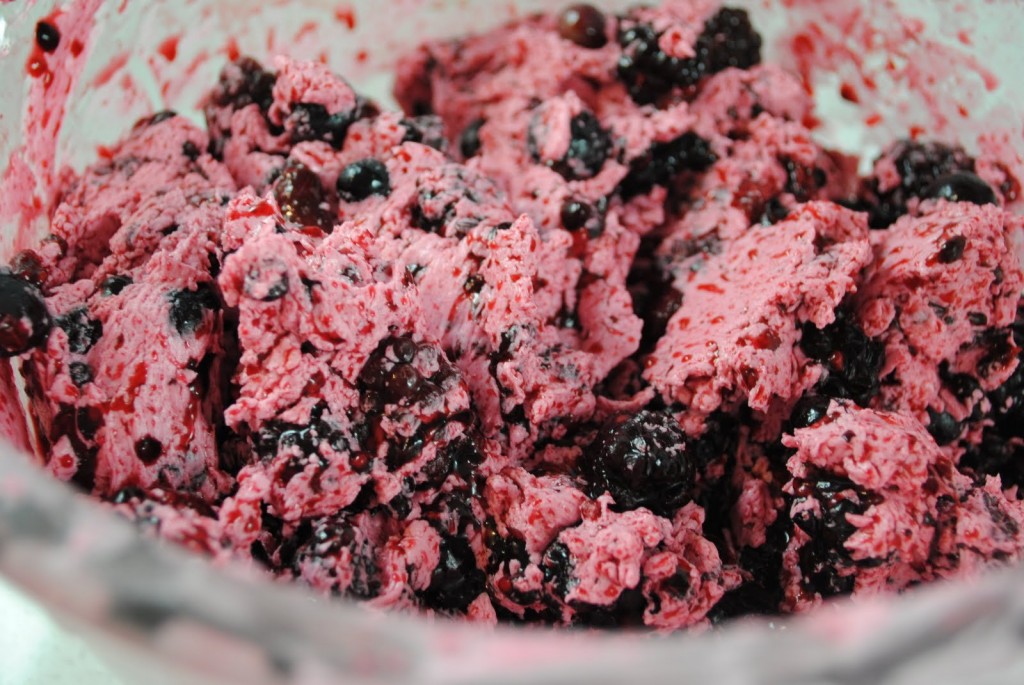 Looks yummy, doesn't it? And the first two ingredients sure sound great: berries and freshly fallen snow. But wait, there's more: seal oil, ground fish, and reindeer fat!
17. Tripe (Worldwide)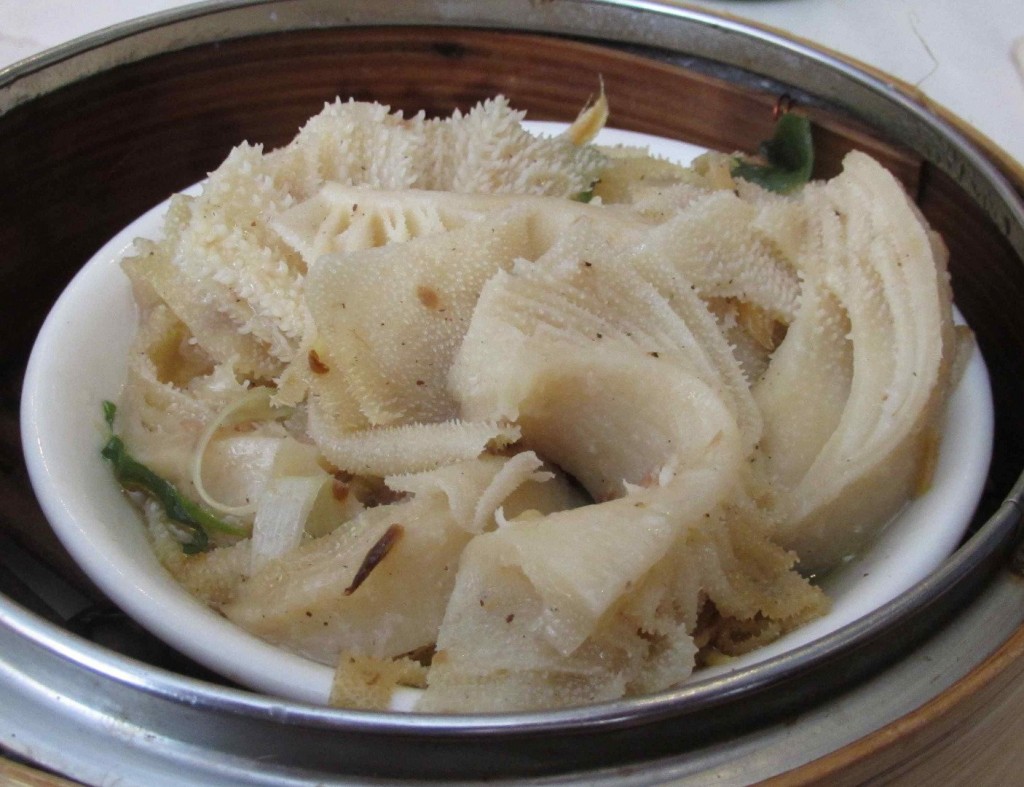 Whether it comes from sheep or cow or pig or goat, tripe is what we call the meat of an animal's stomach lining. Yummy! It's clear why this trend has caught on worldwide. Or maybe it's the different sauces that come with it. Or maybe it's the rubbery texture. Whatever it is, we're not being sarcastic at alllll when we say we want seconds.
18. Khash (Middle East, Eastern Europe, Turkey)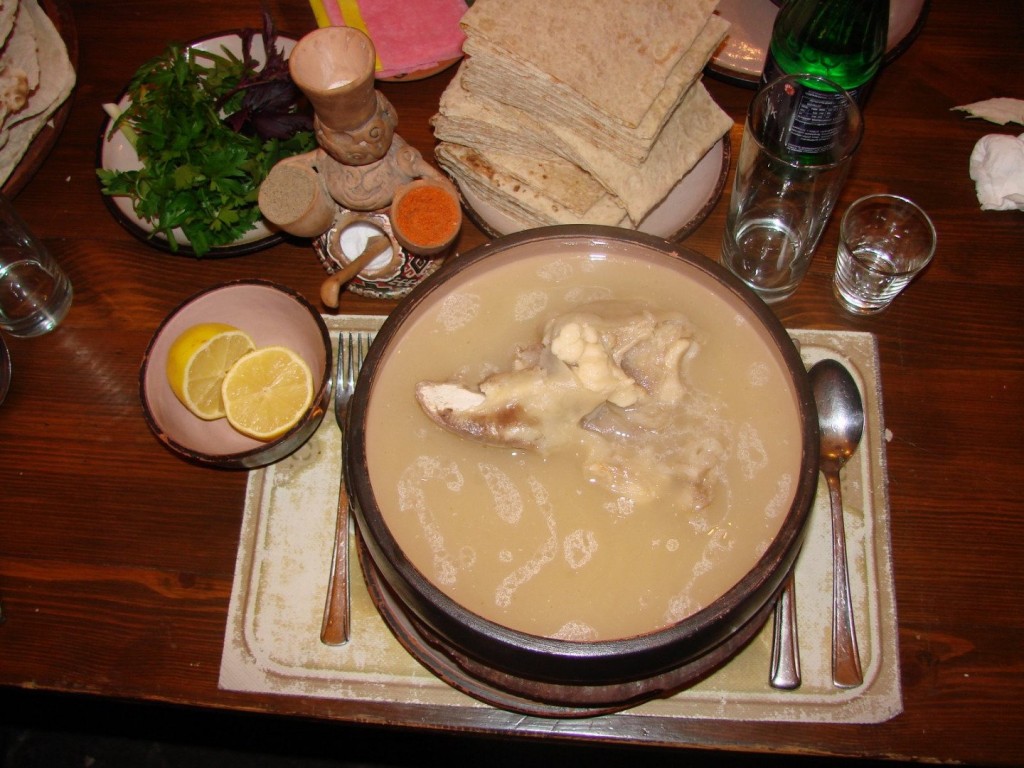 This stew is made primarily of cow's heads and feet. It's a delicacy across Eastern Europe, Turkey, and the Middle East. Why? Don't ask us – we didn't think up the recipe!
19. Bird Nest's Soup (Southeast Asia)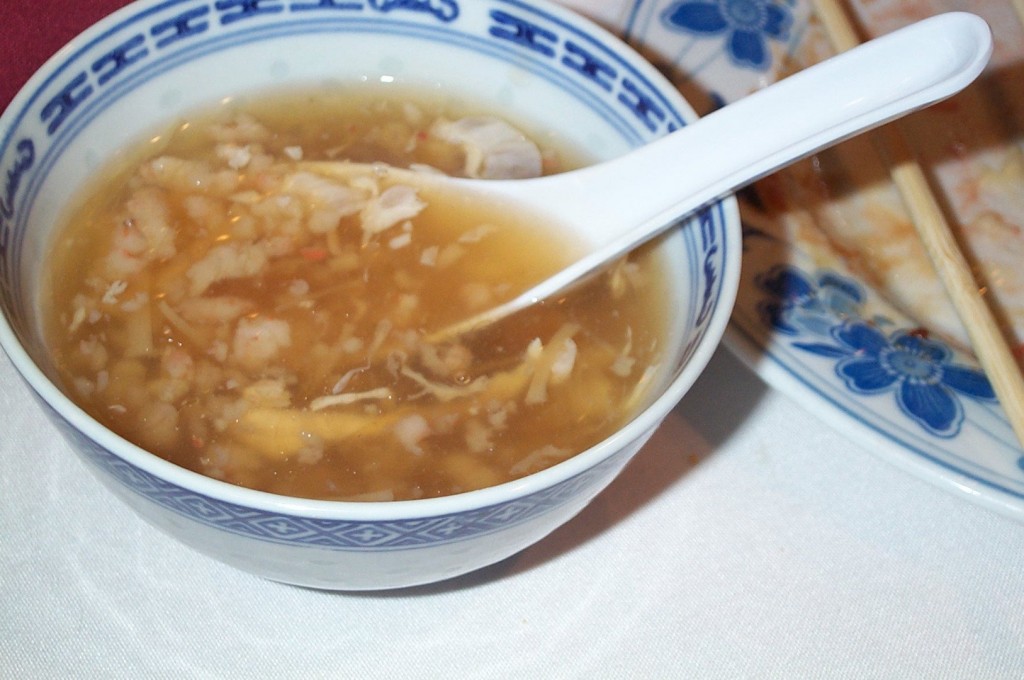 Actually, this dish sounds kind of cute! Well, once you learn what it's made from, it gets a little less cute. A swiftlet makes its nest out of its saliva, which forms a hard shell when it hits the air. Don't they feel bad about stealing and eating bird's homes, anyway?
20. Century Eggs (China)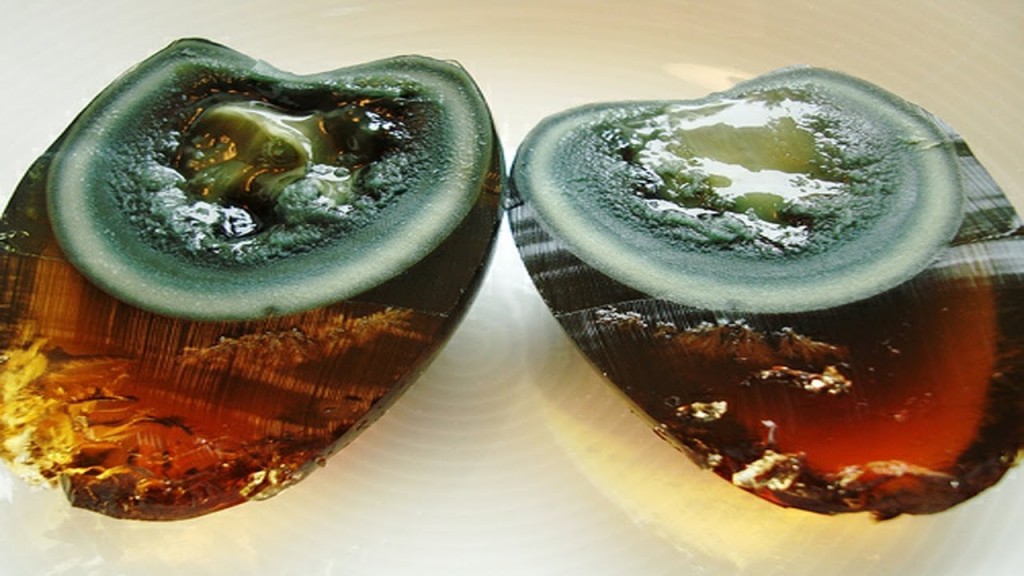 Century Eggs, or Hundred-Year Eggs, are intentionally made to go bad. They are buried in a mixture of quicklime, clay, and ash for a few months and come out ripe with the smell and taste of sulfur and ammonia. We're skipping breakfast today.[tps_title][/tps_title]