20 Actresses Who Split From Their Partner After Winning An Oscar
There is a persistent belief – stretching back to the early days of the Academy Awards – that actresses who win soon end up in Splitsville, U.S.A. The number of women who have broken up with their husbands or boyfriends shortly after winning an Oscar is truly stunning. Check out our list of 20 such popular actresses:
1. Reese Witherspoon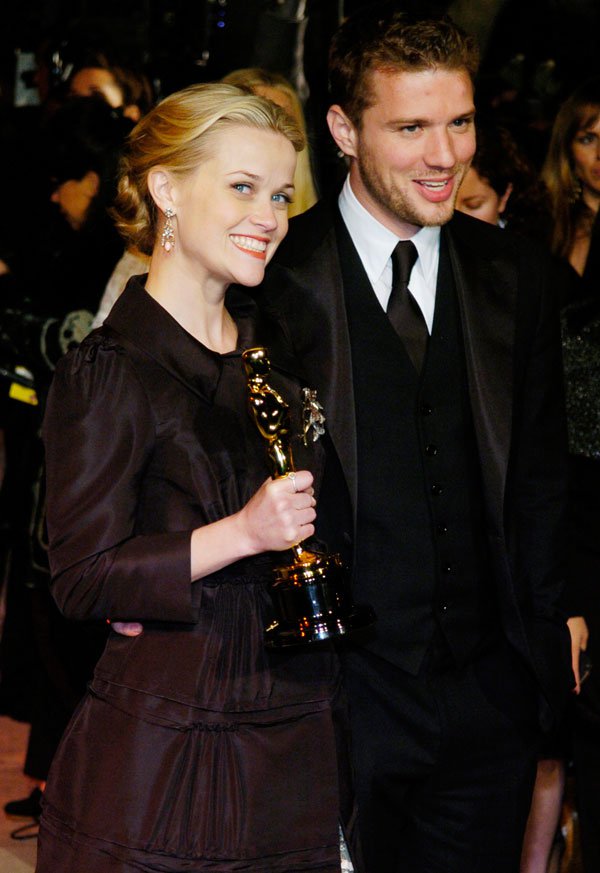 Within months of winning the Best Actress Oscar for her performance in Walk The Line, Reese Witherspoon and her then-husband Ryan Philippe called it quits.
2. Kate Winslet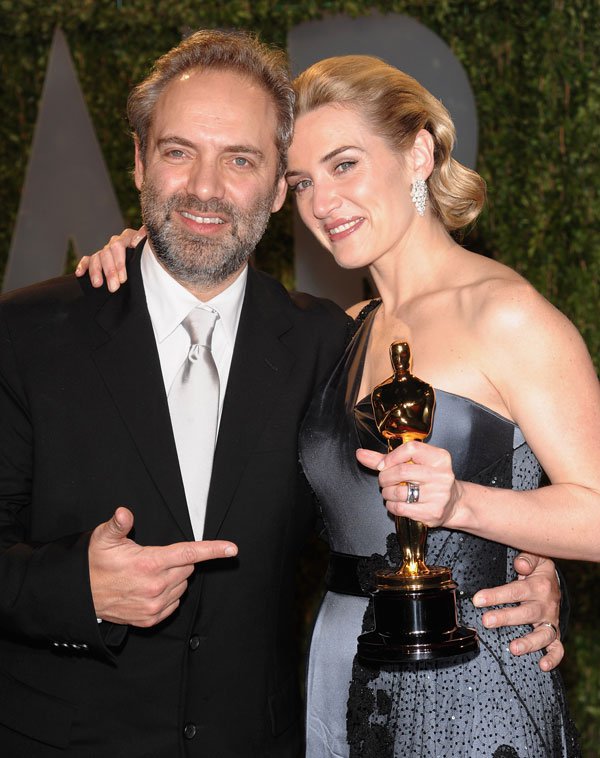 Kate Winslet is another actress who became a single lady within a year of Oscar glory. The Brit star walked away a winner in February 2009 after getting the Best Actress Academy Award for The Reader. Fast-forward to March 2010 and she announced she had recently quietly separated from her second husband director Sam Mendes.
3. Sandra Bullock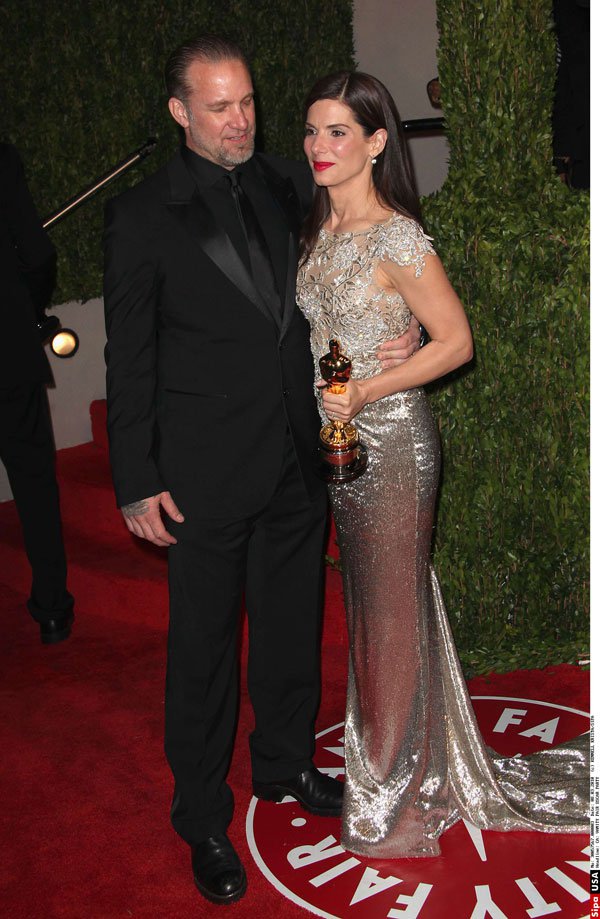 Sandra Bullock barely had a week to celebrate her Oscar victory (for The Blind Side) in March 2010 before rumors surfaced that her then-husband Jesse James was allegedly having numerous affairs.
4. Halle Berry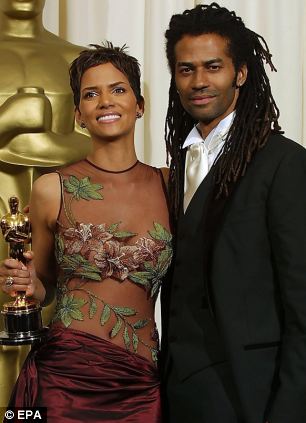 Within months of winning the Best Actress Academy Award for her performance in Monster's Ball in March 2002, her then-husband Eric Benet was in Meadows rehab clinic, allegedly, to treat s,ex addiction. She filed for divorce two years later and their split was official in January 2005
5. Hilary Swank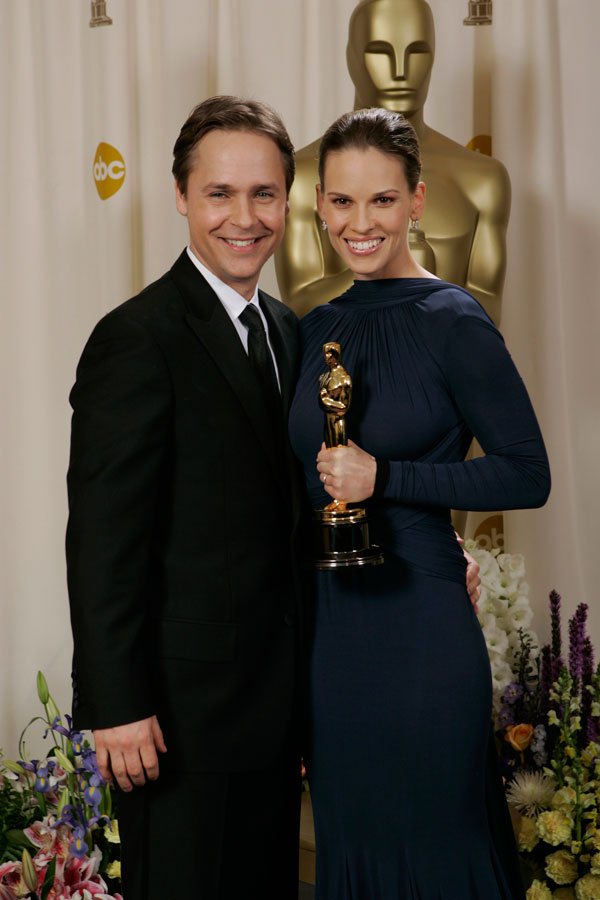 Hilary Swank's marriage to actor Chad Lowe survived the Oscar curse when she won for Best Actress in 2000 for Boys Don't Cry. That wasn't the case for the 2005 win for Million Dollar Baby. The couple officially called time on their 10-year marriage two years late
6. Emma Thompson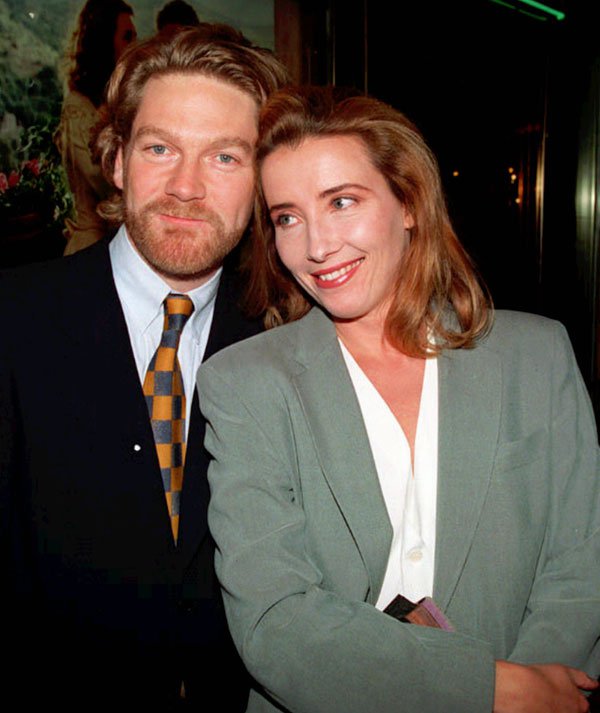 Two years after Kenneth Branagh's wife won a screenwriting Oscar for adapting the Jane Austen novel Sense and Sensibility in 1993 the darlings of British film were no longer a couple.
7. Jennifer Hudson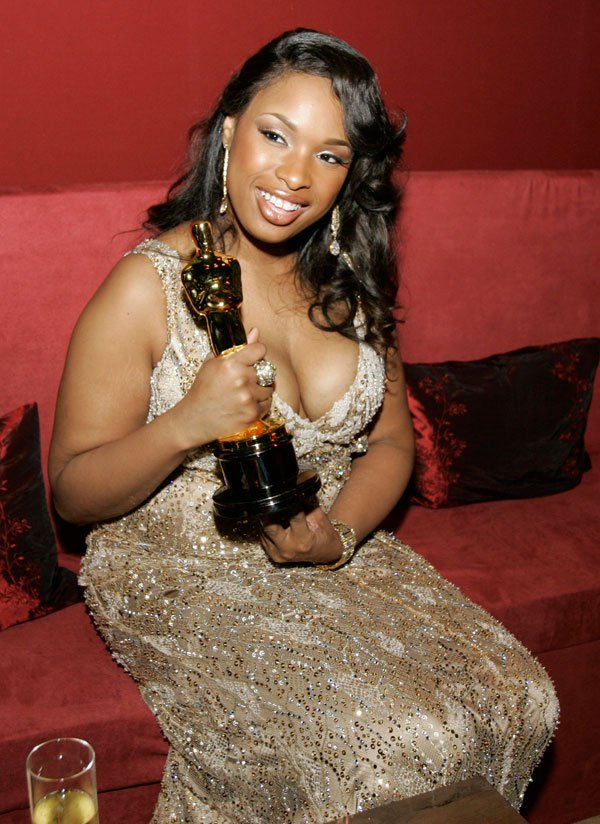 In 2007, Jennifer Hudson swapped her then-boyfriend James Payton for a little gold man named Oscar. In the February the American Idol star won the Best Supporting accolade for her performance in Dreamgirls. The couple split later that year.
8. Geena Davis

Geena Davis' marriage to actor Jeff Goldblum was short-lived, lasting just under three years. But the couple's divorce was finalized in October 1990, more than a year after she won a Best Supporting Actress Oscar for 1988's The Accidental Tourist.
9. Angelina Jolie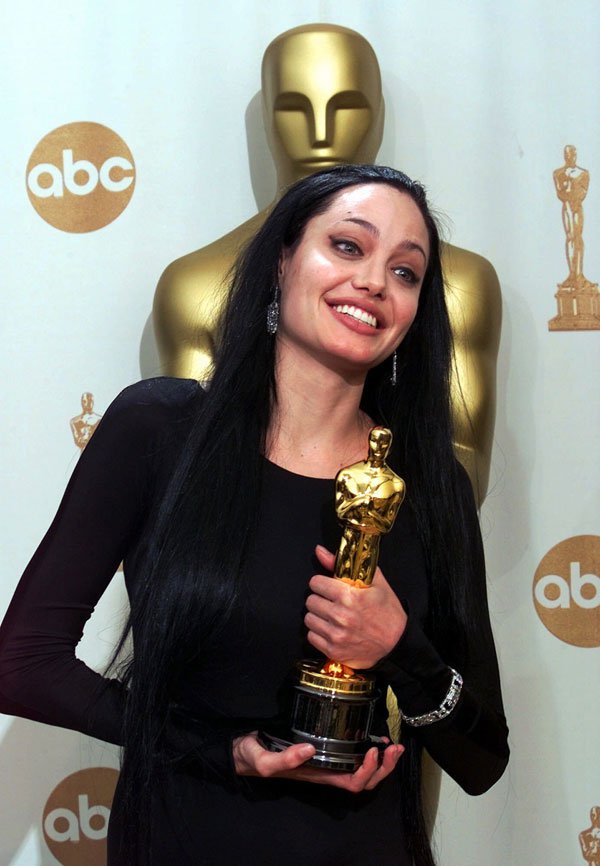 She's now happily married to Brat Pitt, but Angelina Jolie's second marriage – to actor Billy Bob Thornton – dissolved in 2003, three years after she won an Oscar for her supporting role in Girl, Interrupted. Thornton and Jolie started dating shortly after meeting on the set of the 1999 film Pushing Tin.
10. Julia Roberts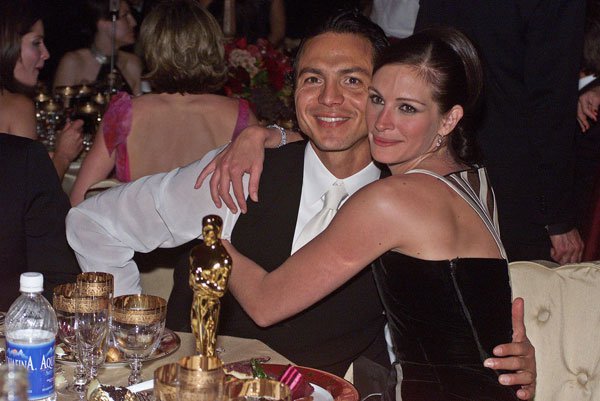 Julia Roberts' long-term relationship with actor Benjamin Bratt only lasted a few months after her March 2001 Best Actress Oscar win for the biopic Erin Brockovich. They'd been dating since 1997.
11. Kim Basinger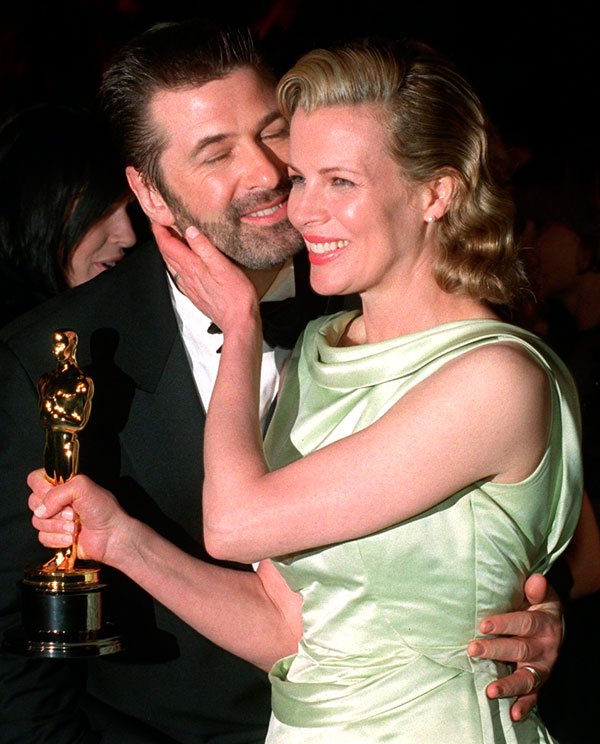 Kim Basinger's tempestuous relationship with Alec Baldwin ended in 2001. It came three years after the actress won a Best Supporting Actress Academy Award for her performance in L.A. Confidential.
12. Helen Hunt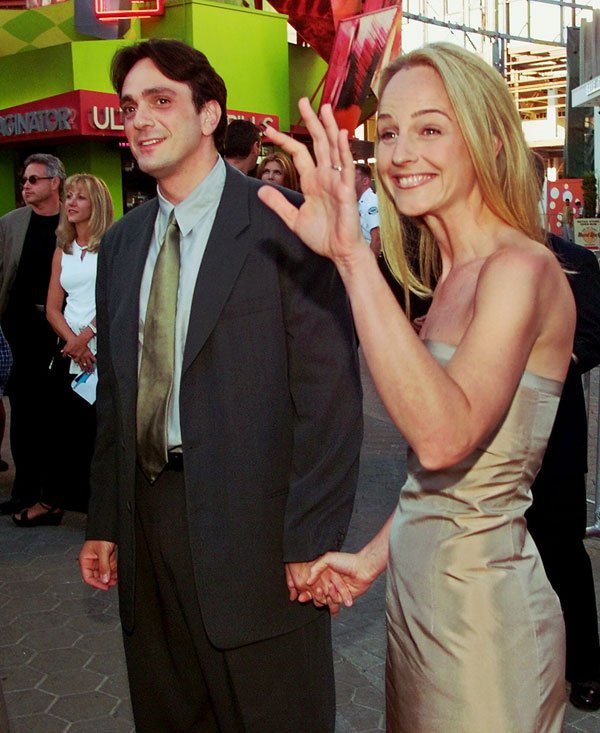 Helen Hunt began dating future husband Hank Azaria in 1994. They married in 1999, a year after she won the Best Actress Oscar for As Good As It Gets. But their blink-and-you'll-miss-it marriage was over within 18 months.
13. Barbra Streisand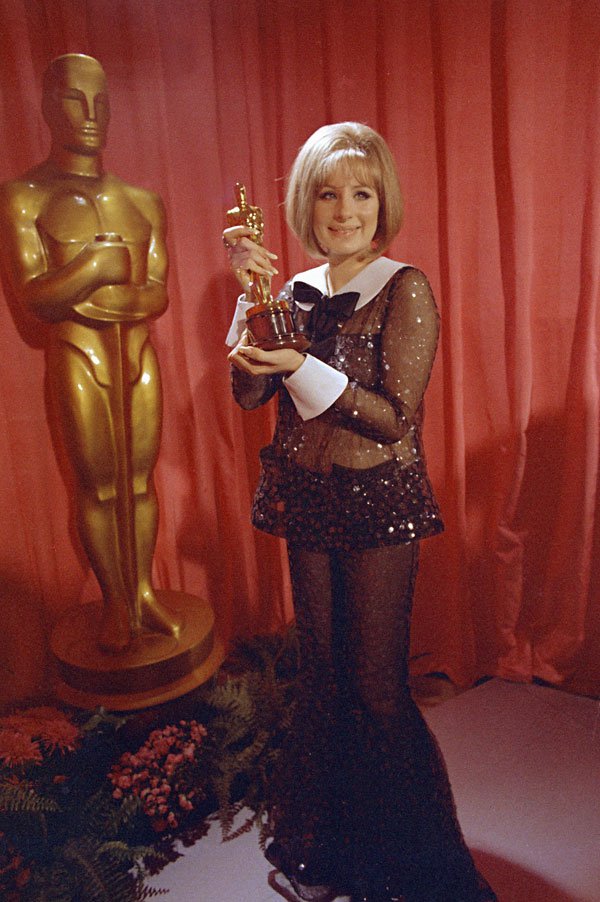 Barbra Streisand won her first of two Oscars in 1969 – for Best Actress in Funny Girl. Two years later her high profile marriage to actor Elliott Gould was kaput.
14. Elizabeth Taylor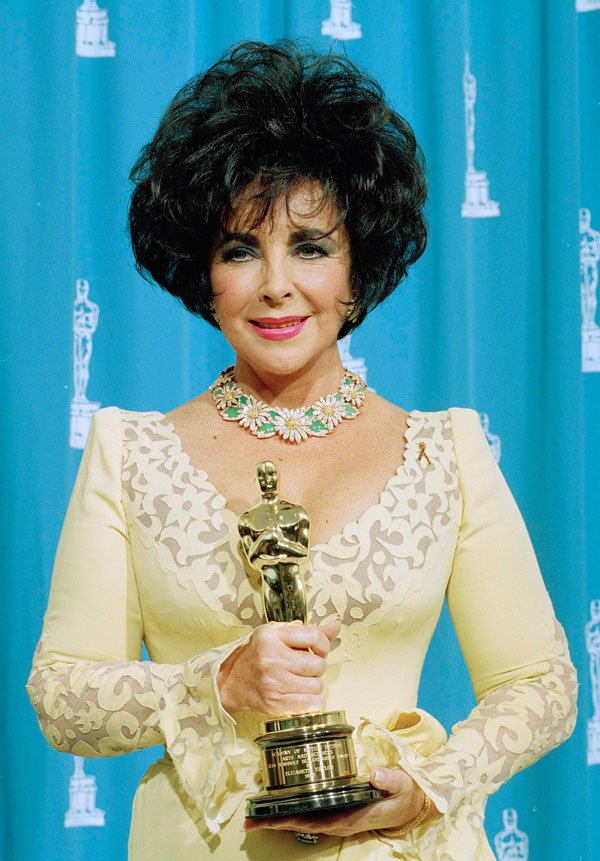 She divorced singer Eddie Fisher four years after her first Oscar to marry Richard Burton, whom she divorced (for the first time) seven years after taking home the second Academy Award. But she split with her seventh husband Larry Fortensky in 1996, just three years after winning for her charity work.
15. Renee Zellweger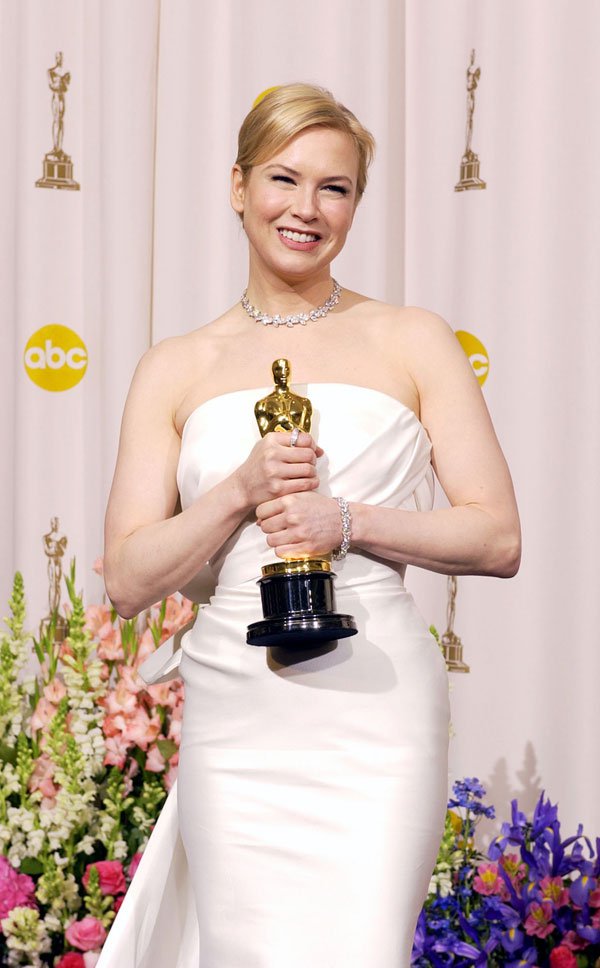 In 2004, Renee Zellweger parted ways with boyfriend rocker Jack White within a year of winning an Oscar for her performance in Cold Mountain
16. Bette Davis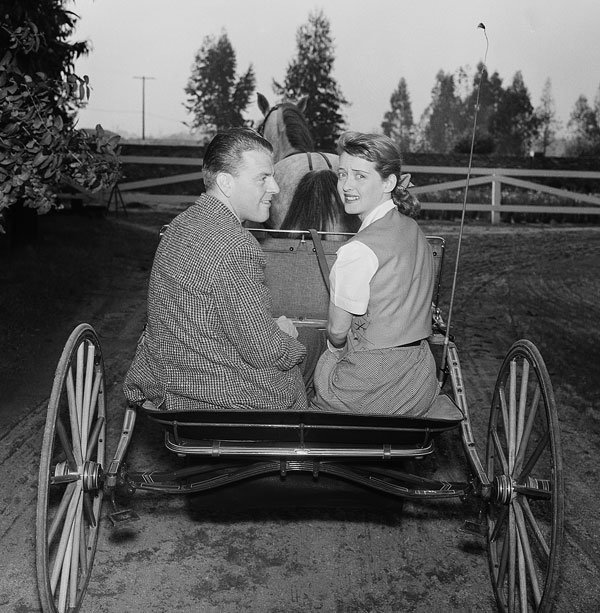 Bette Davis was another Hollywood legend who didn't require an Oscar to curse her four marriages. She divorced her first husband Harmon Nelson in 1938, two years after she won her first Best Actress Academy Award for her work in Dangerous. She wasn't even married to her second husband Arthur Farnsworth when she won again in 1939 for Jezebel. So his 1943 death cannot be blamed on Oscar.
17. Claudette Colbert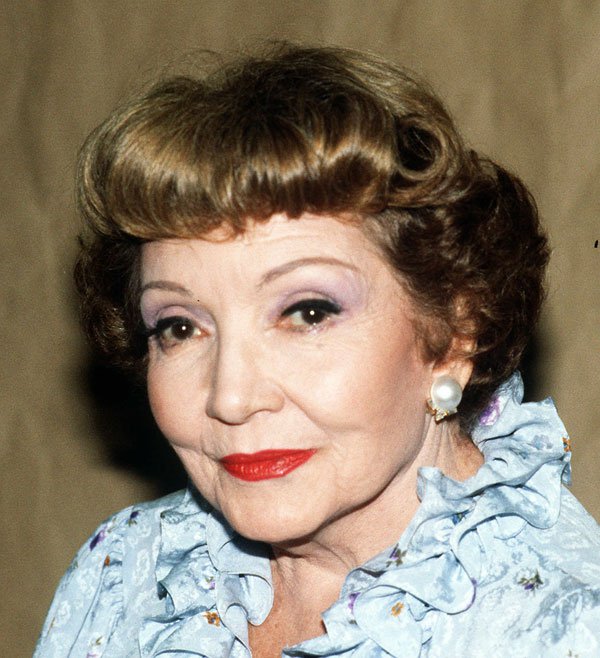 Claudette Colbert divorced her actor husband Norman Foster in August 1935 – six months after picking up the Best Actress Oscar for It Happened One Night.
18. Jane Fonda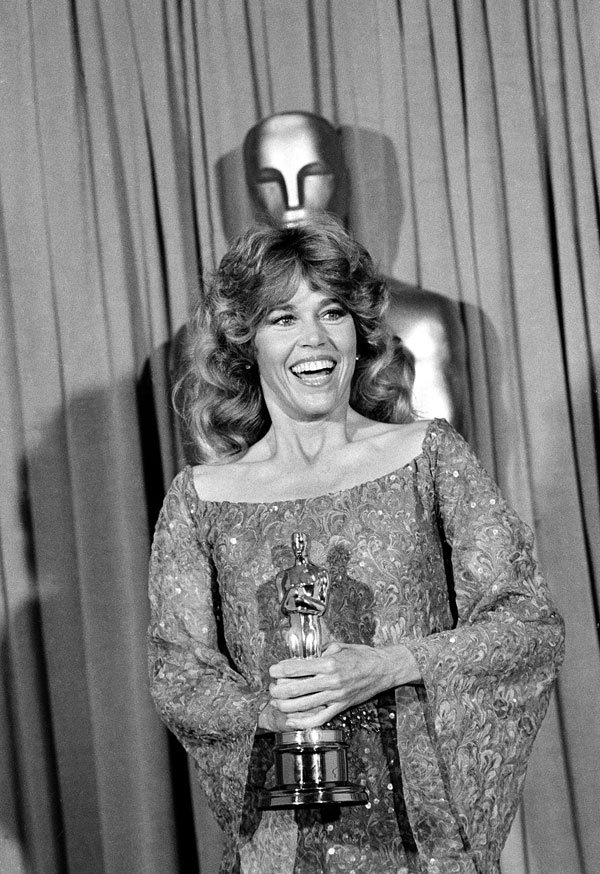 Jane Fonda is another actress who, within a year of celebrating her first Oscar win, was signing divorce papers. The actress won a Best Actress Academy Award in 1972 for Klute. She divorced her first husband – actor-director-writer Roger Vadim – in early 1973
19. Liza Minnelli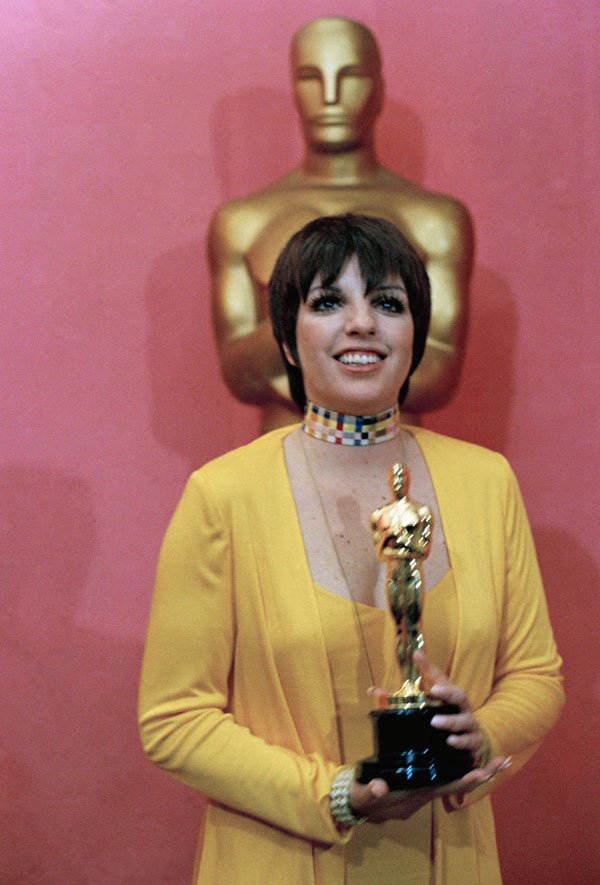 The fact that he was a gay man married to a straight woman may have had something to do with Peter Allen's 1974 split from wife Liza Minnelli. Nevertheless, just a year earlier the actress was celebrating her Best Actress Oscar for the musical Cabaret.
20. Cher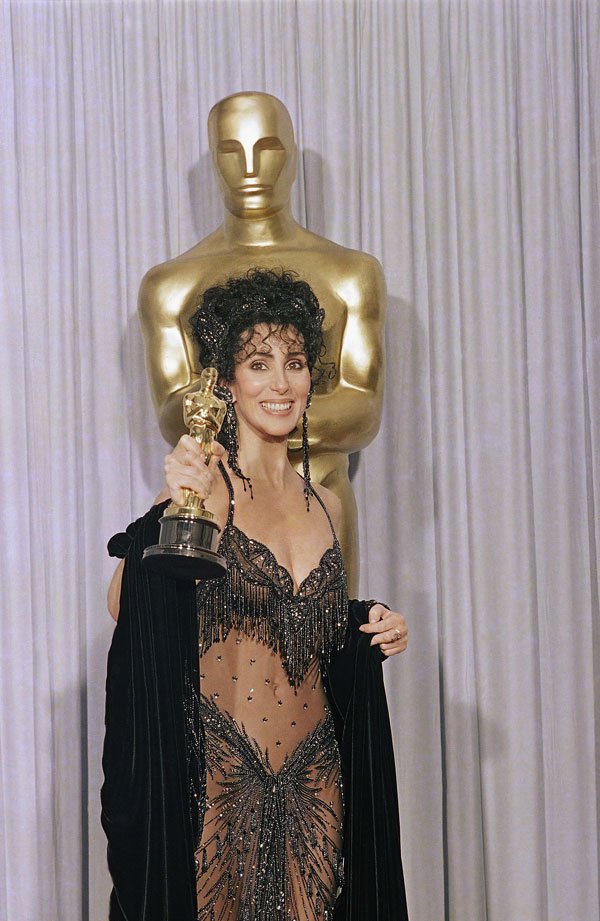 She won a Best Actress Oscar for her role in Moonstruck in 1988 but Cher was no longer love struck a year later when she split from boyfriend, Rob Camilletti, Then in her 40s, the singer-turned-actress had been dating the 20-something since 1987.