10 Flowers That You Won't Believe Exist
Some flowers are famous for their beautiful appearance. Some are famous for their beautiful fragrance. Some are famous for their homeopathic properties. You probably have your own personal favorites, from the puffball hydrangea to the delicate lily of the valley. But get a load of these ten bizarre flowers from across the globe, sure to blow all that baby's breath and lilac out of the water!
1. Orchis Italica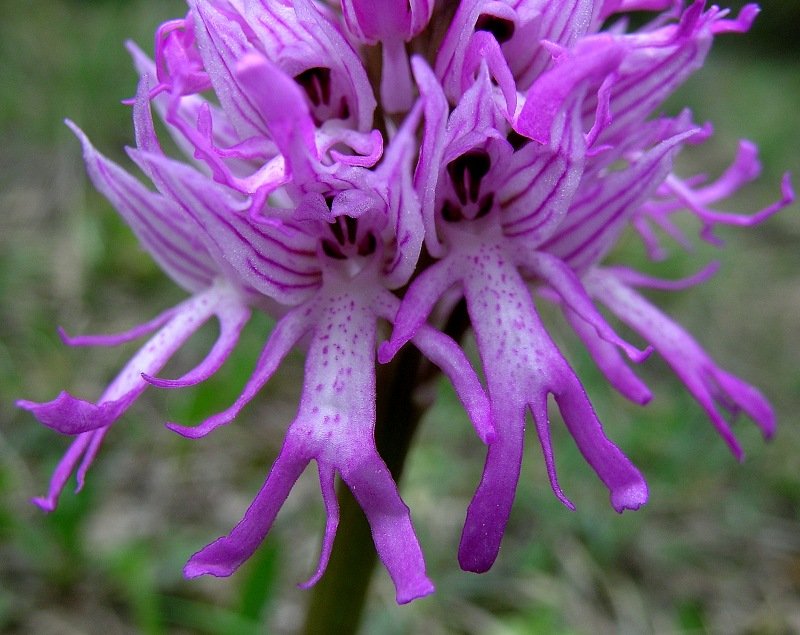 Avert your eyes! Or don't; the Naked Man Orchid is a lot less offensive than its namesake, even though it's fairly obvious where it gets it's name. Of course, these Mediterranean flowers don't mean to look so crude. They can't help it, it's in their nature!
2. Stapelia Grandiflora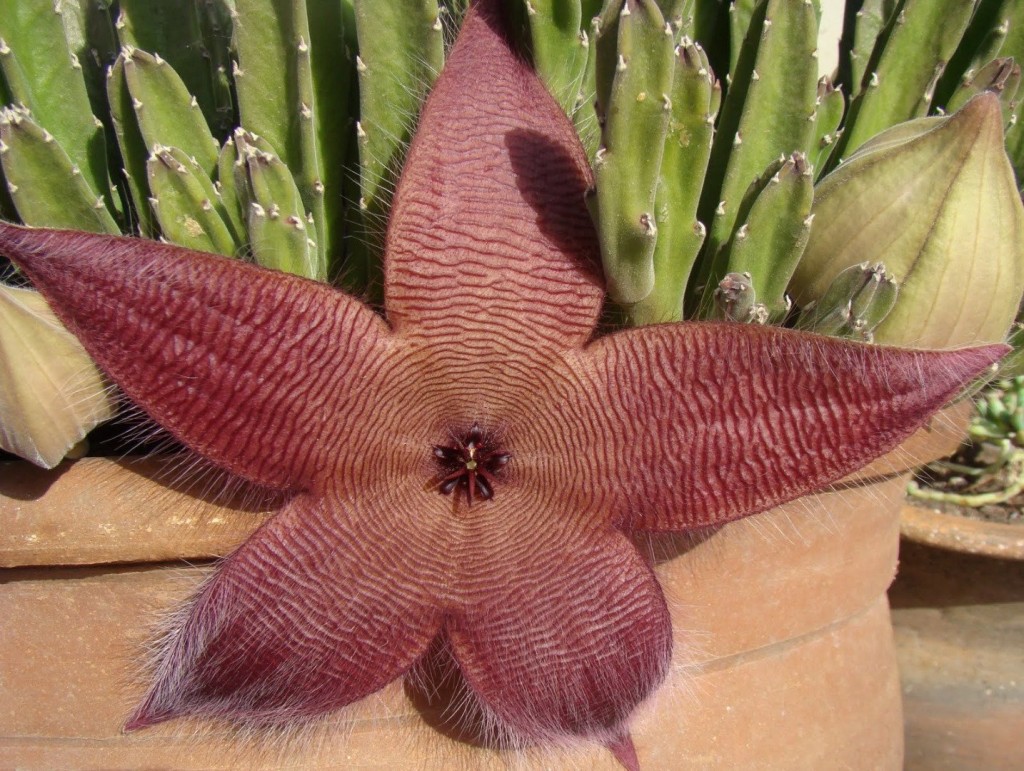 The Star Flower surely won't win any awards for beauty, with its wrinkly, leathery, hairy appearance and mauve-ish color. Unfortunately, it wouldn't win any awards for its fragrance, either. Much like the famous Corpse Flower, the Star Flower emits a scent similar to rotting flesh – best to keep this unique bloom out of the house!
3. Zingiber Spectabile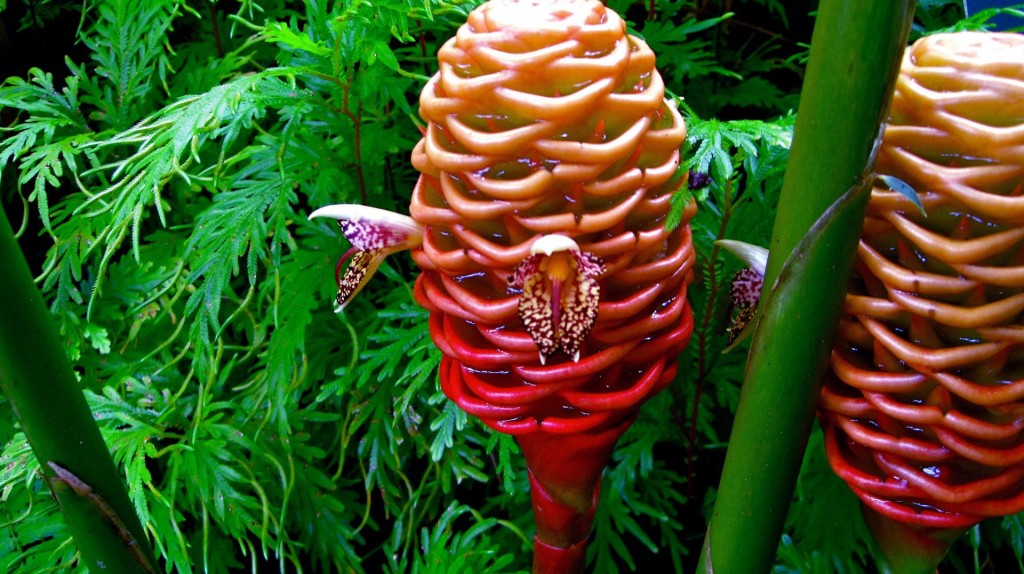 Perhaps this flower's unique shape is a ploy to attract pollinating bees; you certainly could have fooled us! The Beehive Ginger might look a bit like a pinecone, but it's a part of the ginger family and can be found in Southeast Asia. Not just wide, they're also very tall, growing up to six feet and displaying small white flowers when in full bloom.
4. Chiranthodendron Pentadactylon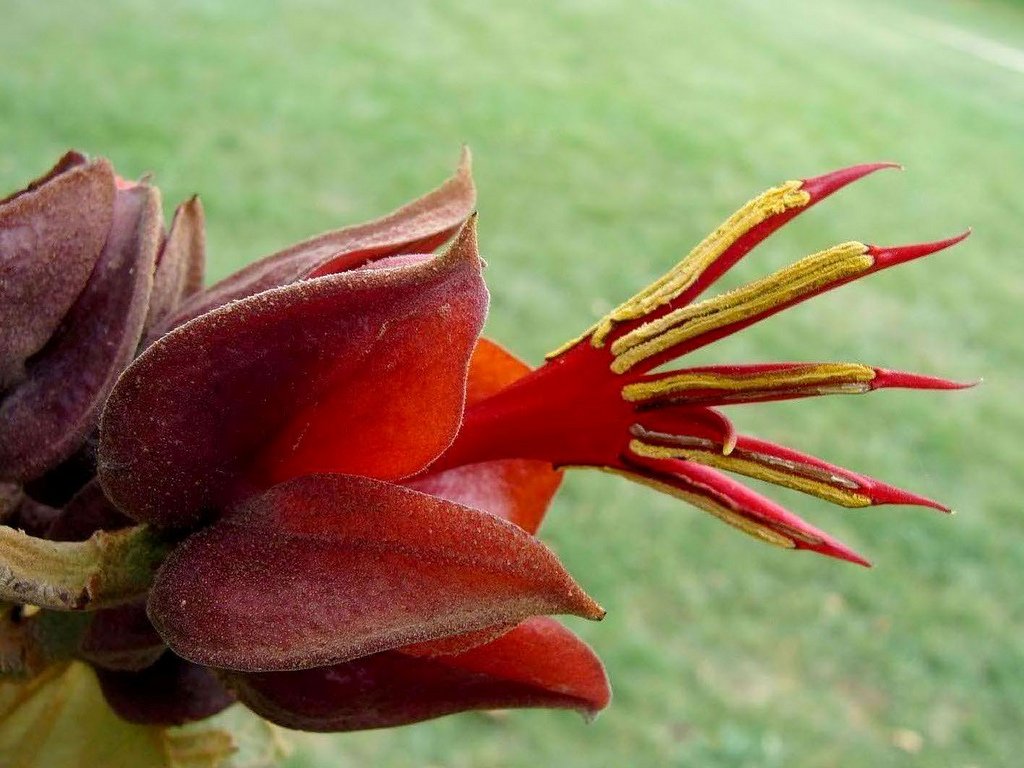 Remember that scene in Alien? If you need to jog your memory, one glance at this evil-looking blossom should do it. The Devil's Hand does have the appearance of a hellish hand grabbing for your soul; to make things just a bit creepier, it grows up to 90 feet tall! This Mexican native has homeopathic properties that have made it popular among locals and native populations.
5. Psychotria Elata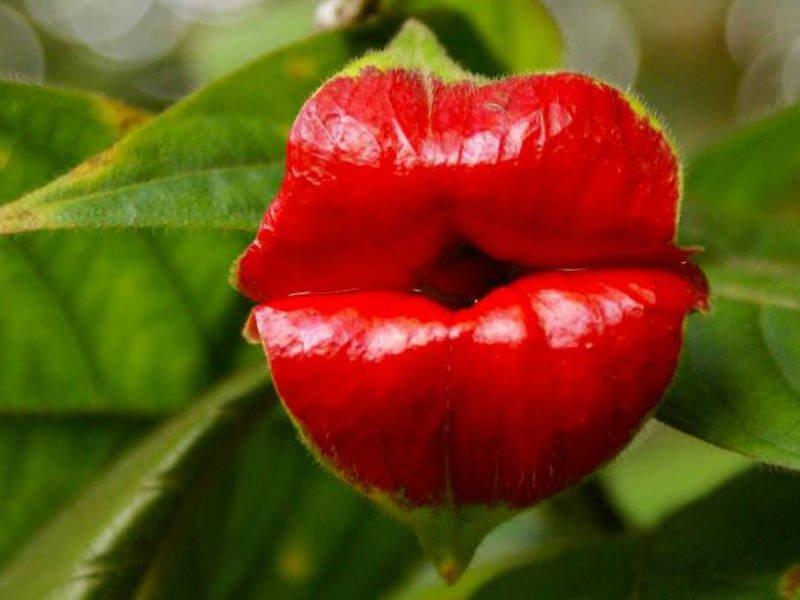 It's no secret how this luscious flower gets its name! It looks exactly like a pair of painted lips ready for smooching. Native to Columbia, Costa Rica, and Panama, the flower only blooms like this for a few days before the lips open and reveal the tiny flowers inside. But for those few days, it's a rare treat to behold. No collagen needed!
6. Caleana Major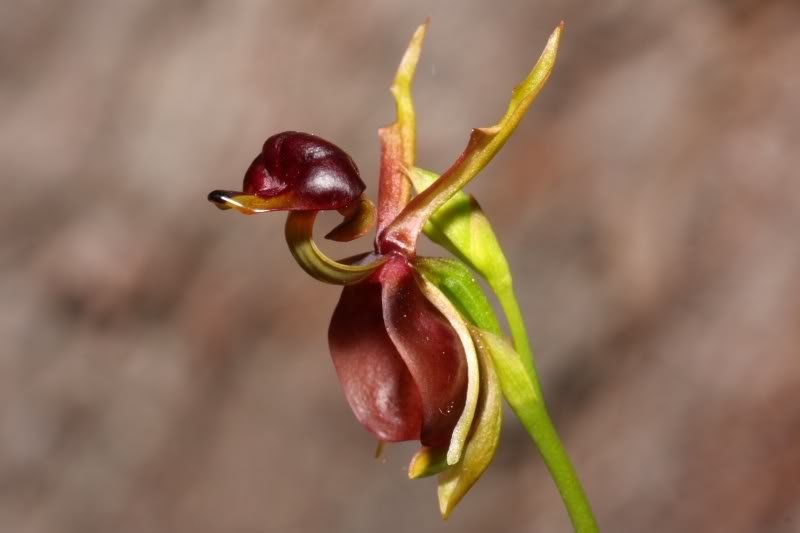 This Australian beauty looks just like a duck in flight, which earns it the nickname Flying Duck Orchid.
7. Dracula Simia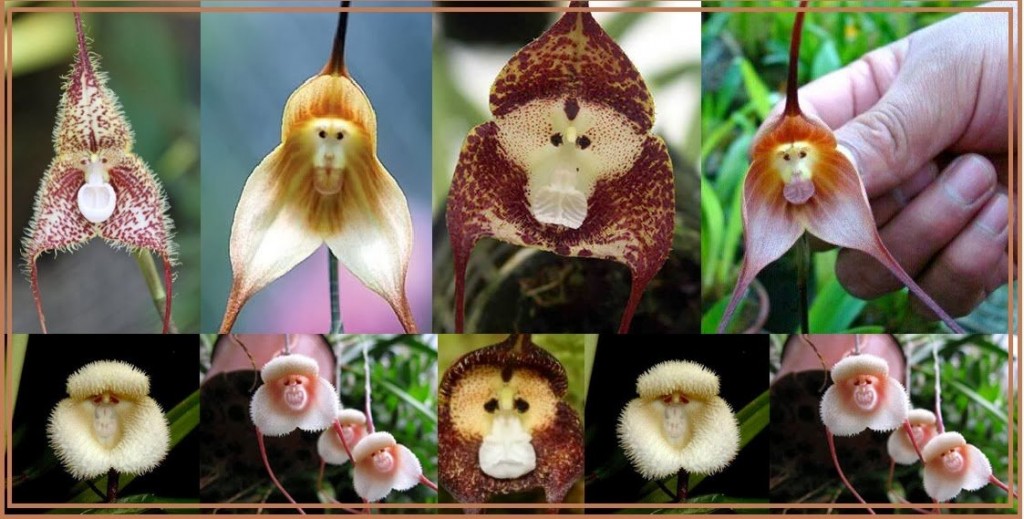 The Monkey Face Orchid is another bloom that has a pretty obvious namesake. These simian-like blossoms actually smell delicious as well as being pretty cute and funny to look at – the smell has been likened to fresh oranges. To find some of these in the wild, head to Peru or Ecuador.
8. Anguloa Uniflora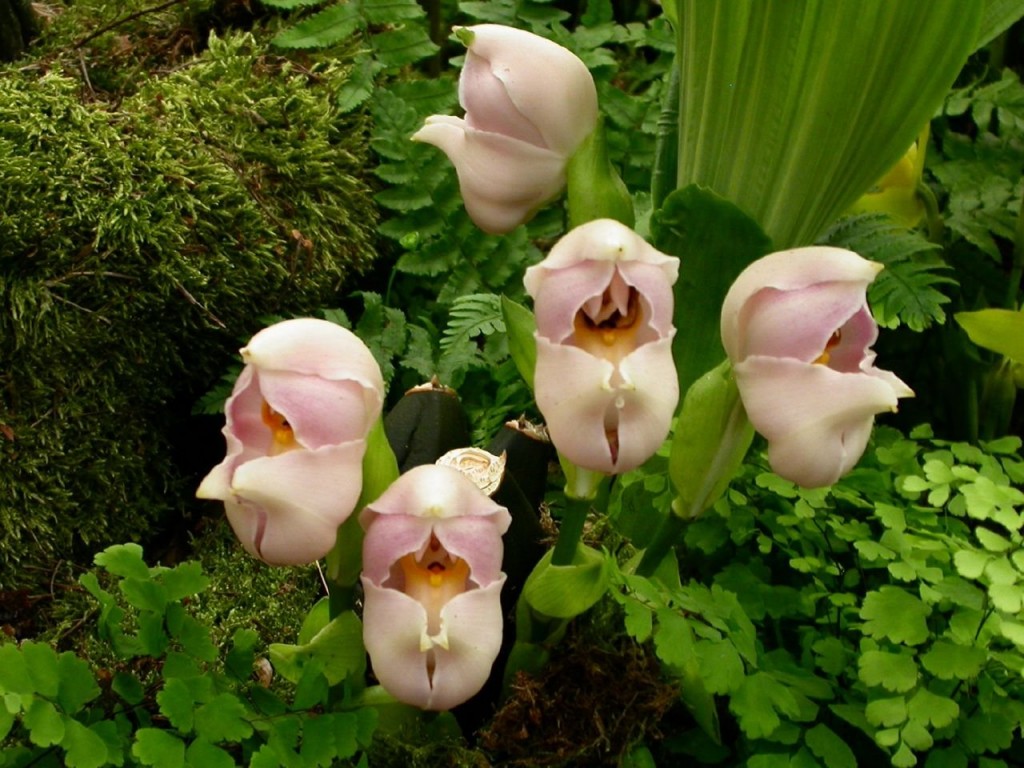 The high mountains of Columbia play host to these sweet little flowers, named Swaddled Babies for their appearance. When you look close, they really do look like a blanket-covered babe in its crib.
9. Trichosanthes Cucumerina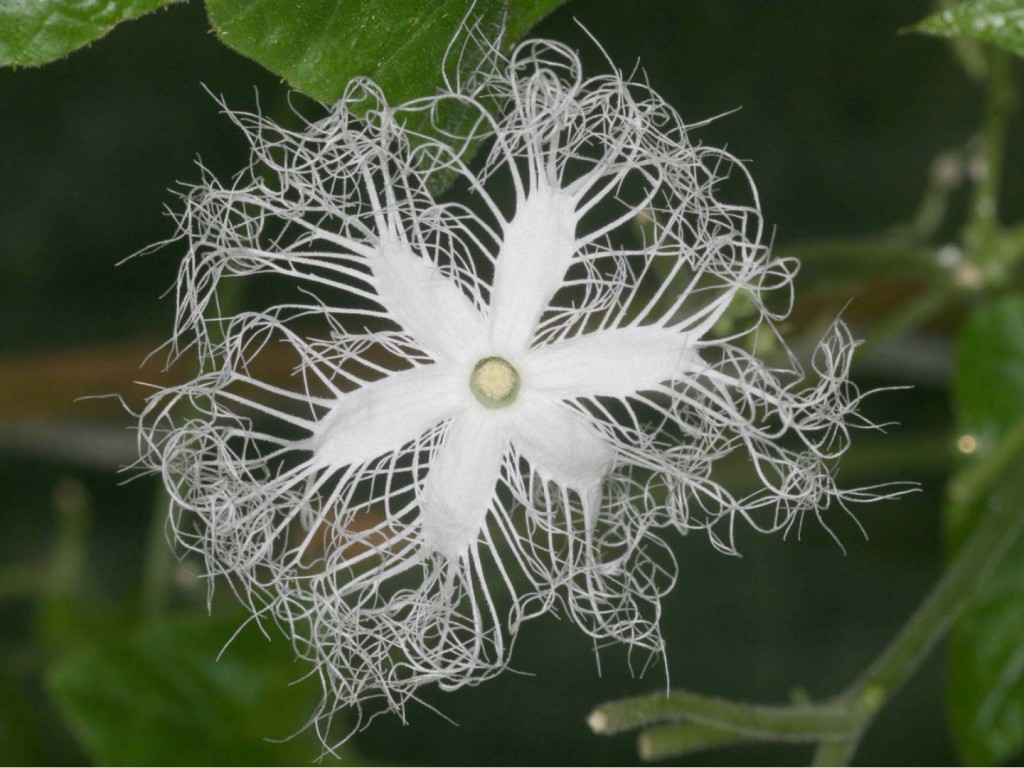 A snowflake with tendrils? A cotton puff? A neuron and dendrites? Whatever the Snake Gourd Flower reminds you of, it's probably not a snake or a gourd. But this flower is actually a member of the pumpkin family. Native to India, it once grew as a wild vegetable.
10. Swainsona Formosa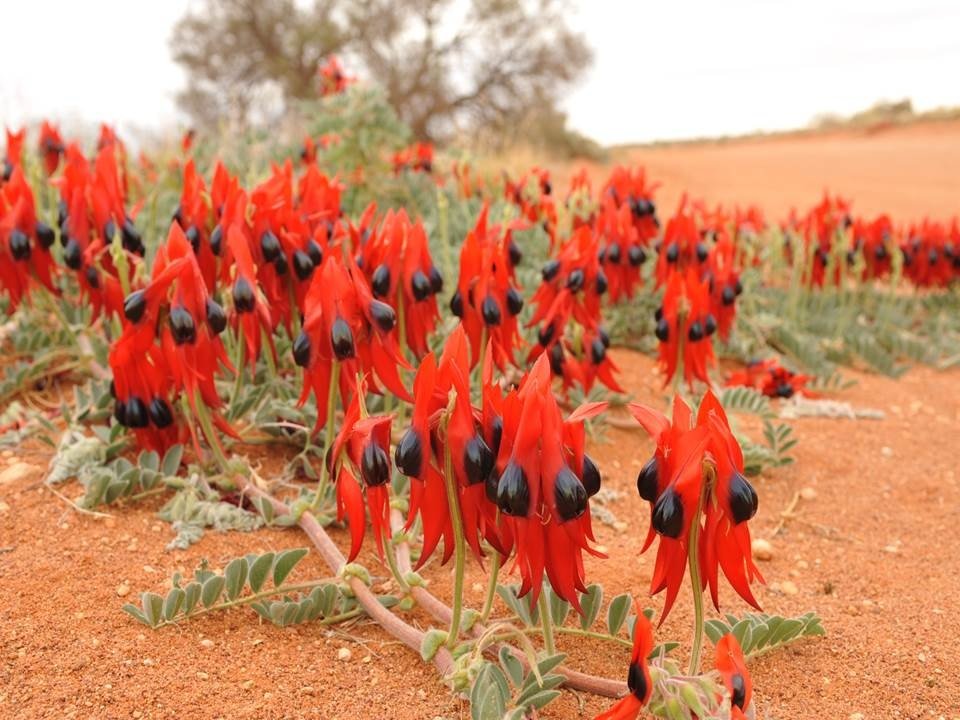 These unearthly looking flowers are native to the Australian outback, and believe it or not they're actually peas! Known as the Desert Pea, they certainly look like something you might find on your plate…if you were dining on Jupiter. But these little guys are illegal to pluck, so don't get too handsy if you ever come across them. [tps_title][/tps_title]